Our time on Prince of Wales Island during summer 2019 was memorable. There was, for one, the sheer beauty of the place, which mitigates the fact that I first came to it through the lens of tragedy. More than that, the folks of POW were (and are) beyond generous. The totem-raisings in Klawock were lifetime highlights.
COVID-14 on POW
Yesterday, a friend we met on Prince of Wales called and gave us a COVID-19 update for the island. Maryellen came to Craig, Alaska, as a young girl in the 1940s. She married, had children and still lives on the island. She now resides in Klawock, seven miles north of Craig.
Here's what she told us:
No cases of COVID-19 have been reported on Prince of Wales (yet).
Ketchikan reports multiple cases and self-quarantines are in place there.
Air service to Prince of Wales has been suspended. One impact: U.S. Mail delivery to the island will no longer arrive by plane. Maryanne tells me that mail used to come via the ferry service and may shift in that direction again.
All passengers on the Inter-Island Ferry must first take a temperature reading before boarding the vessel in either direction.
Passengers arriving on the island from Ketchikan must self-quarantine for 14 days.
UPDATE: The self-quarantine provision is a statewide requirement, mandated by Alaska's governor.
COVID-19 in Alaska Villages
Most small Alaska villages can only be reached by airplane or snowmobile. Many still carry the intergenerational scars from previous epidemics of influenza, smallpox and tuberculosis, which killed thousands of Alaska Natives. The result, although not universal, is that many villages have banned air service, much like Prince of Wales Island. This is serious social-distancing.
Jo Malamute, acting city administrator in the Yukon River village of Koyukuk, said the community was devastated by tuberculosis and flu epidemics in the past and is seeking to protect today's elders. "It just totally wiped out the population when my great grandparents were alive," she said.
Koyukuk, some 350 miles northwest of Anchorage, decided to stop passenger travel to and from the village by planes and snowmobiles.
Venetie, Arctic Village, Chalkyitsik and Nulato suspended passenger flights except in the case of medical emergencies.
In Manokotak, a community of about 500 in southwest Alaska, the village is asking anyone arriving by plane to self-quarantine for two weeks.
Grayling, pop. 190, announced it has suspended travel for 30 says including flights and travel from other villages.
---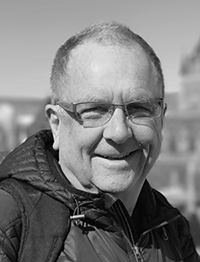 Order "What Happened In Craig," HERE and HERE. True crime from Epicenter Press.