Larry Demmert, Jr. made it clear that he opposed John Peel's release on bail. On February 1, 1985, at 8:50 a.m., he placed a personal call to Judge Schulz. He told the judge's clerk that he wanted to get a letter or affidavit to the judge before he made his bail decision. The clerk told Demmert the judge was unable to talk to him, but promised to take down what he had to say over the phone.
According to the clerk's note to the judge, Demmert said:
"If he (Peel) is let out, I fear for my life and my family's lives and several people that are involved in the case. I'm scared and they are all scared. They know that they know and can't talk about it, but the defense can talk about it. Public opinion seems to be swinging towards him and I don't think that's right. And to let him out when he has already murdered eight people, or is being brought to trial for eight murders, is just not right."
The clerk went on to note that, "Demmert said that according to the newspaper you would be issuing your bail opinion today and it sounded as if Peel was going to get out. I told him that we did not know what your decision was going to be and it had not yet been issued, and that he was now being held on $1 million and if he could raise that he would be out already. Demmert said that he [Peel] has already raised a quarter of a million and he opposes Peel being let out for that amount."
As February turned to March and March to April, Judge Schulz still hadn't reached his decision — although negotiations now turned largely on the terms of the bail agreement. In April, however, Mary Anne Henry sent the judge a letter requesting he think carefully before allowing John Peel out on bail.
"On Friday, April l2, 1985," she wrote, "the State received information from the Ketchikan State Correctional Facility that the defendant may be the subject of a disciplinary hearing relating to the discovery of marijuana in the segregation unit. The State has further been informed that the defendant has refused to provide a urine sample, in violation of the institutional regulations."
"The State intends to confirm the status of the disciplinary action against the defendant by Monday morning, April 15, 1985, and if necessary can be prepared to present testimony. The State requests this court to hold a hearing prior to the consideration of any release of the defendant in this matter. The State believes that information regarding the defendant's violations of institutional regulations, if proven, will be highly relevant to the question of the defendant's release."
---
Excerpts from the unpublished original manuscript, "Sailor Take Warning," by Leland E. Hale. That manuscript, started in 1992 and based on court records from the Alaska State Archive, served as the basis for "What Happened in Craig."
Copyright Leland E. Hale (2019). All rights reserved.
---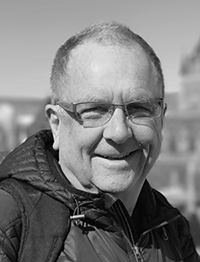 Order "What Happened In Craig," HERE and HERE. True crime from Epicenter