Outside court, Judge Thomas Schulz said he would assign himself the State v. Peel case. Schulz was the presiding judge in the judicial district that covered Ketchikan, Juneau and Sitka. It made sense. He said he might even retry the case if it was moved to Anchorage. The high rate of daily expenses seemed to minimize that possibility.
Behind the scenes, Judge Schulz was conferring with Alaska Attorney General Hal Brown and other officials. Brown called Schulz. He asked him what he thought about retrying John Peel. Schulz was typically blunt.
You just can't walk away from an eight count murder case.

Judge Thomas Schulz on prospects of a retrial in State v. Peel
"It doesn't really make any difference what I think," Schulz told him. "This case has got to be retried. You've got to get a verdict one way or the other. I don't know how it's gonna come out, but you gotta redo it. You just can't walk away from an eight count murder case."
The state had a case against John Peel, Schulz added. "We're not doing it for drill, you know." Schulz also told Brown that the State had made some mistakes at the first trial. He hoped they wouldn't repeat them. And he defended his decision to declare a mistrial.
"I don't think I declared a mistrial too soon," he told Brown. "That jury was hung. They weren't gonna move. That trial was over."
A Regretable Decision
Schulz also expressed regrets about a decision he'd made early on, one that had come back to haunt him. In trying to accommodate the attorneys, especially the defense attorneys, he had allowed generous breaks during the trial. Sometimes court was in session as few as three days a week, extending the trial's length far beyond Schulz's early expectations. Never again would he give attorney's so much time away from trial.
Schulz also talked to Art Snowden, the Superior Court system's Administrative Director. In deciding on a court date for early January — absent any apparent will for either side to agree on a date — Schulz recognized that Snowden needed to make plans. The money was going to come out of his budget. If the $2 million for the first trial was any indication, the second trial was also going to be expensive.
Realistic Expectations
Since Schulz expected one side or the other to request a change of venue, moreover, he wanted Snowden to figure out how much it was going to cost to send him to another location. Both wanted the most economical solution and if that meant getting another judge up to speed, that's what they'd do. Despite his public pronouncements that he'd likely follow the trial to a new location, Schulz was realistic.
"I'm not gonna die if I don't have to do this fucker over again."

Judge Thomas Schulz
---
Excerpts from the unpublished original manuscript, "Sailor Take Warning," by Leland E. Hale. That manuscript, started in 1992 and based on court records from the Alaska State Archive, served as the basis for "What Happened in Craig."
Copyright Leland E. Hale (2020). All rights reserved.
---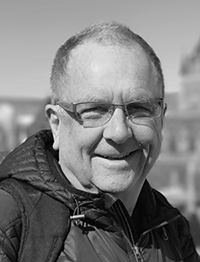 Order "What Happened In Craig," HERE and HERE. True crime from Epicenter Press.