Juneau is not so far from Ketchikan that word doesn't travel. More than that, there was already an extensive record from the first Peel trial. And Phillip Weider's propensity for asking for a mistrial had slipped into Alaska's Capital city before him.
Judge Carpeneti turned down Weidner's latest mistrial request. He also gave the defense attorney a piece of his mind, angrily criticizing Weidner's continuous interuptions of the morning's proceedings. "This is a court of law to try cases," the judge reminded him. "It is not a forum for either counsel to make accusations." Carpeneti didn't let Henry off the hook either. When the jury returned, he told them they should ignore the district attorney's questions because they were improper.
Forensic Dentistry
If it was any comfort to the prosecution, Weidner had not been able to take away their new witnesses. When Mary Anne Henry brought Dr. Lowell Levine to the stand only days later, for example, she did so with the hope that she could finally put the matter of Dean Moon to rest.
That is Dean Moon.

Dr. Lowell Levine
Dr. Levine patiently explained that he had used x-rays to examine teeth and jawbone fragments taken from the Investor. The method, he said, allowed him to increase contrast without distorting the image. "It brings out or enhances some of the characteristics of the tooth," Levine testified. "It just allows you to see it a little bit better."
"Were you able to make a positive identification?" asked assistant prosecutor Bob Blasco.
"That is Dean Moon," the doctor said, referring to the jaw fragments he'd examined.
Not So Fast
But Phillip Weidner would not let anything rest. He countered that Levine's results contradicted the testimony of a previous prosecution expert. The left jaw of one prosecution expert was now the right jaw of another prosecution expert. That was the difference, one supposed, between Juneau and Ketchikan. That wasn't his only complaint. Earlier, Weidner had objected to the introduction of the computer-enhanced x-rays. With the jury out, Weidner insisted that such techniques were not commonly allowed as evidence.
"They have the capacity on that computer to change the image," Weidner said. "They claim it's enhancement. We say it's distortion."
You say potato, I say potahtoe. You say Ketchikan. I say Juneau.
---
A decade or so later, the techniques used by Dr. Levine were commonplace. Weider didn't really care, anyway. His goal was to sow doubt wherever he could. That said, here's a quote from Scientific Reports on a technique similar to that used by Levine:
"In forensic odontology, the comparison between an ante-mortem and a post-mortem DPR [dental panoramic radiograph] is a reliable method for person identification, because each person's dentition and dentures are unique, and because these structures are quite resistant to post-mortal changes like decomposition and influences like high temperature."
Note especially the reference to high temperature. Temperature of the very type experienced in the Investor fire.
---
Excerpts from the unpublished original manuscript, "Sailor Take Warning," by Leland E. Hale. That manuscript, started in 1992 and based on court records from the Alaska State Archive, served as the basis for "What Happened in Craig."
Copyright Leland E. Hale (2020). All rights reserved.
---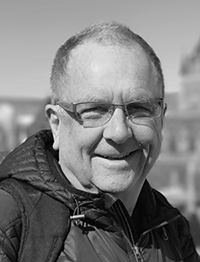 Order "What Happened In Craig," HERE and HERE. True crime from Epicenter Press.