Mary Anne Henry wrote her first response to the defense team letter on Monday, September 2nd. She was trying her best to be polite. She wrote that, "pursuant to normal procedure in the District Attorney's Offices statewide," the defendant was invited to put in writing any requests pertaining to the second grand jury presentation. "I assume your letter of August 30, 1985, which you provided to the press and which I assume you will eventually provide to me, represents that list."
Henry also invited the defense to make a written request for Peel to address the grand jury. And she sent out a challenge. "Since you have personally informed me on several occasions that you would advise me who you felt the true killer or killers were," she reminded the defense, "I would appreciate your doing so immediately as I am now preparing to re-present the case to the grand jury."
The next day, Henry contacted the newsmedia and did some talking of her own. She called Weidner's 34 points "outrageous" and said many of them violated state judicial codes. Others, she pointed out, contradicted Judge Schulz's more recent rulings or called for actions that prosecutors would undertake anyway. The District Attorney also accused Weidner and McGee of attempting to "inflame the public" in Ketchikan and, by implication, to influence the grand jury before any presentation could be made.
On Wednesday, September 4th, Mary Anne Henry announced she would put the State's murder case against John Kenneth Peel before a second grand jury. She had met with Alaska Attorney General Hal Brown and Chief Prosecutor Dan Hickey and the plan was to call a second grand jury within a couple of weeks. Testimony was to include several new witnesses, according to Henry, and was expected to last a couple of weeks. Henry added that she had reviewed the list of 34 demands, including a defense request to move the trial out of Ketchikan, but said she would not agree to a change of venue.
"Neither the defense attorneys nor the court can tell prosecutors how to handle a grand jury," Henry asserted.
---
Excerpts from the unpublished original manuscript, "Sailor Take Warning," by Leland E. Hale. That manuscript, started in 1992 and based on court records from the Alaska State Archive, served as the basis for "What Happened in Craig."
Copyright Leland E. Hale (2019). All rights reserved.
---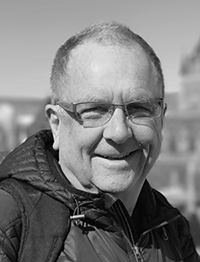 Order "What Happened In Craig," HERE and HERE. True crime from Epicenter