Welcome to the latest installment in the What Happened in Craig case files. This episode is dedicated to a new podcast featuring my most recent book, about Alaska's most notorious mass murder. Thanks to Midnight Sun Mysteries and Heather Patufka, we get to revisit the creepy reality of the Investor murders. All done from the perspective of an Alaskan. From someone who knows — and is embedded with — the deep mysteries that permeate the Land of the Midnight Sun.
I highly recommend this podcast! And not just because I'm on it!
It's fun to note that the term "podcast" owes its origin to the iconic iPod. Yes, it's still hanging in there. And if you're in the Apple ecosystem, you're probably already into the Apple Podcast world. Hey, even Android supports Apple podcasts. Because… Why not? No mysteries there!
On a side note: One of the things I like about doing other people's podcasts, is… That I get to talk and talk and talk and… You know, babble on. If you follow me, you already know that writing is only half of it. Editing makes the Art.
So props to Heather for editing me down to something more manageable. Which means… Next up, is the same podcast on Spotify.
Spotify: Introduction
Here's the deal… Same great podcast, different platform. Who knows, maybe Midnight Sun Mysteries is better on Spotify… Nah. But somebody claims — I'm calling you out Bob Lefsetz — that everybody has Spotify. Except Neil Young. So there's that. I say, the more the merrier. And so do the charming folks at Midnight Sun Mysteries. Whom, by the way, you should start following right away…
Spotify: The Investor Massacre
Just so you know, I'm not boycotting Spotify. I don't have much truck with that Joe Rogaine guy, but I don't have to listen to him, right? [Is that his correct name? Or is it Joe Romaine? Cuz spellcheck keeps telling me the latter is the preferred spelling.]
---
Thoughts prompted by the Investor murders. The original manuscript, started in 1992 and based on court records from the Alaska State Archives, served as the basis for "What Happened in Craig."
Copyright Leland E. Hale (2021). All rights reserved.
---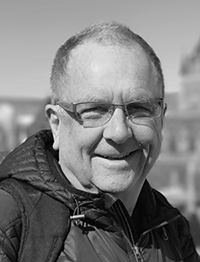 Order "What Happened In Craig," HERE and HERE. True crime from Epicenter Press.