Richard Hunt had more to tell, including the tale of a hidden gravesite, the significance of which, like so much of his story, would only become "clear" to him later. This event, like the ones that preceded it, allegedly occurred sometime in April or May of 1983.
In July of 1984, Hunt's tale continued, he ran into Barry Ewers in Petersburg — and Ewers was none too happy. According to Hunt, Ewers accused him of "shooting my mouth off " about the Investor murders. Hunt denied the accusations, but Ewers "said his family knew better and that if I didn't leave town fast and the country, I was dead." Based on that threat, Hunt said, he and his brother decided to leave for Oregon. "My brother and I were on the ferry for Ketchikan that day," he said.
As soon as Hunt left Petersburg, though, he ran into problems. The nefarious deeds of Barry Ewers' "crime family" finally caught up with him, in the form of "false accusations." Everything that had gone wrong in his life, it seemed, Richard Hunt could conveniently blame on Barry Ewers. His day of reckoning came in Ketchikan.
"Within 24 hours of leaving Petersburg," Hunt said, "I was arrested [in Ketchikan] for raping a girl. I was with this girl and had fooled around with her and then told her after we fooled around that I couldn't go home to Kassan [sic] with her cuz my wife was coming into town and we was leaving Alaska." [1]
Like many a man before and after him, Richard Hunt was willing to trade his "inside knowledge" for a ticket to freedom or, at the very least, a more lenient sentence. Judge Schulz, for one, was not taking the bait. When Schulz responded to Hunt's second letter, he was extremely blunt. Hunt got only two lines: "I have received your letter mailed February 3," the judge wrote. "As you requested, I have supplied a copy to the parties involved in the Peel case." [2]
---
[1] Kasaan is a Tlingit-Haida village just northeast of Craig. The waters shown above lead to Hollis, the ferry terminal that connects Prince of Wales Island with Ketchikan.
[2] In a personal conversation with this author, Judge Schulz talked about the follow-on impacts of the Richard Hunt assertions. According to Schulz, Phillip Weidner was bugging him about Hunt and the other inmates, saying that they had important evidence. After the first letter from Hunt — and some inquiries to the Ketchikan Regional Jail about the inmate — Schulz sought out the defense attorney. He found him in the hallway of the courthouse, arguing with Mary Anne Henry. "I found your guy over at the State Jail," Schulz told him. "If you want him here, I'll have him in 15 minutes."
In Schulz' telling, Weidner gave him a long look, as if to say, in Schulz's words, "You bastard, I didn't think you'd do that." When Weidner finally spoke, Schulz told me, he said, "That won't be necessary."
"All right," Schulz told him. "I don't want to hear his name again."
---
Excerpts from the unpublished original manuscript, "Sailor Take Warning," by Leland E. Hale. That manuscript, started in 1992 and based on court records from the Alaska State Archive, served as the basis for "What Happened in Craig."
Copyright Leland E. Hale (2019). All rights reserved.
---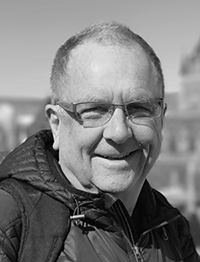 Order "What Happened In Craig," HERE and HERE. True crime from Epicenter Press about Alaska's Worst Unsolved Mass Murder.