Jim Robinson was no innocent. He had a very troubled past. The son of well-to-do trucking company owners, Robinson – then known as Kenneth Harvey Robertson – enlisted in the Navy at 17, when a judge ordered him to "enlist or go to jail." In less than five months, he was AWOL. His first felony charge came in 1973. He was arrested for threatening his first wife with explosives outside her home. An arrest for making threatening phone calls came in the years that followed, along with multiple assault charges involving his second wife.
Arsonist
On August 29, 1979, he torched a 1976 Chevrolet Monte Carlo parked outside an apartment building in Tucson, Arizona. The car belonged to his ex-wife's boyfriend. Authorities arrested Robertson twelve days later in Phoenix, Arizona.
After his arrest, detectives found that Robinson had purchased a 12-gauge shotgun and sawed off the barrel as part of a plan to kill his wife's family. Other charges emerged: passing bad checks in Texas; embezzlement in Oklahoma, where Robinson was also a suspect in a murder investigation. In jail, he was disciplined for starting a fire in his cell and refusing to extinguish it.
Mental Health Issues
His subsequent mental health evaluations were revealing. While psychiatrists and psychologists blamed some of his problems on drug abuse, they also saw him as emotionally explosive, excessively manipulative, and unable to judge right from wrong. He also denied big chunks of his past, including one of his marriages.
Robinson ultimately pleaded guilty to arson of an unoccupied structure. His punishment was four years in a minimum-security prison. While in jail, he divorced his third wife and married his fourth. Robertson was soon transferred into a work-release program. Four months from finishing his work-release, he walked. He moved to Alaska and changed his name from Kenneth Harvey Robertson to Jim Leroy Robinson.
In Craig, Robinson befriended Trooper Bob Anderson, his next-door neighbor. Four years would pass before anyone suspected he was not who he said he was. Robinson wasn't the first person who tried to escape a troubled past. Nor the first to run to Alaska.
But calling him "troubled" was, perhaps, a tad too generous. And you're probably already asking yourself: Was this guy a mass-murderer?
---
Excerpts from the unpublished original manuscript, "Sailor Take Warning," by Leland E. Hale. That manuscript, started in 1992 and based on court records from the Alaska State Archive, served as the basis for "What Happened in Craig."
Copyright Leland E. Hale (2020). All rights reserved.
---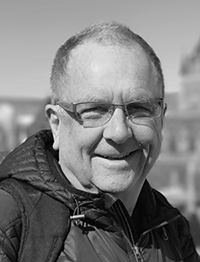 Order "What Happened In Craig," HERE and HERE. True crime from Epicenter Press.