Jim Robinson was getting too famous. An unexplained — and perhaps inexplicable — incident at sea usually gathers lots of attention. When two men are missing and presumed dead, things rocket to another level. The Coast Guard built out a thick file on the Red Jacket disaster. The U.S. Customs Service started investigating the boat's owners, J.R. Marine and Jim Robinson. The Alaska State Troopers were also investigating, saying they'd not ruled out foul play.
Still, there were rituals to complete. Jim Robinson made the trek to Homer to tell "Bobbie" Slagill her husband was lost. He called a friend of the Slagills, Jim Roderick, to act as a buffer. "He said he didn't have the heart to break it to Bobbie," Roderick said. "After I met him, I didn't think he had any particular heart at all."
Robinson, decked out in gold jewelry, was laughing and joking with a woman at a bar while he gathered the courage to face Bobbie. He didn't make it to her house the first time. Another friend, Alex Rodriguez, was at the Slagill house days later, when Robinson finally bought the guts to come around. "He was half drunk," Rodriguez declared. "He said the guys were on the beach and they were collecting seashells… I don't know what happened out there, but I know they weren't collecting seashells."
Robinson, meanwhile, was trying to collect insurance money on the Tongass 100. Almost instantly, there were questions not only about what happened but about the insured value of the barge. Robinson claimed he'd insured it for $1 million. But he only paid $80,000 for the barge in a bankruptcy action; the bankruptcy court itself had insured it for $200,000. Marine Surveyor Ian Hogben quoted the same insured value to Coast Guard Lt. Commander Richard Blais. Hogben would know. He was in Seattle investigating the barge's disappearance for the insurer.
Whatever the case, Jim Robinson flew down to Seattle to meet with Hogben about the insurance matter. He wanted the money; he had no choice. After learning from Arizona authorities there was a warrant out for the man, Seattle Police also contacted Hogben. Plain and simple: Robinson was getting too famous in Washington state.
The cops arrested Robinson on February 22, 1991, at the University Hotel in Seattle. Authorities there held him in the King County Jail on $10,000 bail.
Arizona was expected to initiate an extradition warrant, but Alaska authorities got Robinson first. He fled to Anchorage when he was released on bond in Seattle, then quickly filed for bankruptcy. He was soon arrested on an Arizona fugitive-from-justice warrant and held on $25,000 bail at the Cook Inlet Pre-Trial facility. Robinson was also a little too famous in Alaska.
By mid-1991, Arizona had finally picked up Robinson on the fugitive charge. They shipped him to Tucson's Rincon Unit to serve out his sentence.
In 1992, Robinson was still in Rincon. He was there when the State of Alaska charged him with bribery and fraud related to the cleanup contracts he secured during the Exxon Valdez oil spill. It was just the start. Things suddenly went to warp speed for a man now too famous for his own good.
In March of 1994, Robinson pleaded no contest to charges he bribed an Exxon official and submitted fake bills for cleanup work.
In February of 1995, the 52-year-old Robinson was sentenced to a four-year jail term for defrauding Exxon.
That same February a federal bankruptcy judge ordered Robinson to repay Exxon $559,200 as settlement for his bankruptcy filing.
In court for sentencing, Robinson showed little remorse, instead counting himself a victim of Exxon's lawyers, who were squeezing him in the civil action. He told the judge that he'd lost everything through bankruptcy and, as a consequence, owed $19,000 in child support.
"My little boy has to have welfare pay for him to go to daycare," he advised the judge. Tall and gaunt in his Western-style jacket and cowboy boots, Robinson would later wipe a tear from his girlfriend's eye before being handcuffed and taken to jail. "It's OK. It ain't that bad," he told her.
Jim Robinson wasn't famous enough to get away with his crimes. But his knack for chaos and mayhem was now almost perfect.
---
Excerpts from the unpublished original manuscript, "Sailor Take Warning," by Leland E. Hale. That manuscript, started in 1992 and based on court records from the Alaska State Archive, served as the basis for "What Happened in Craig."
Additional Sources: "Missing, Presumed Dead," Anchorage Daily News, Charles Wohlforth, February 17, 1991; "A Man of Several Identities Owner of Boat That Lost Two Of Its Crew Has Had More Than One Life, More Than One Name," Anchorage Daily News, Charles Wohlforth, February 18, 1991; "Alaska shipping-firm owner held as Arizona escapee," Arizona Republic, February 27, 1991; "Man Pleads To Fraud Charges," Anchorage Daily News, Liz Ruskin, March 26, 1994; "Fraud Nets Man Fine, 4-Year Term, Anchorage Daily News, Liz Ruskin, February 26, 1995
Copyright Leland E. Hale (2020). All rights reserved.
---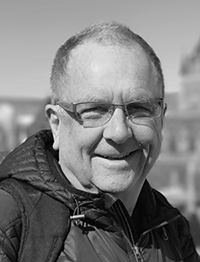 Order "What Happened In Craig," HERE and HERE. True crime from Epicenter Press.