When Larry Demmert took the stand on March 17th, the prosecution strategy was to keep his testimony to a minimum. They wanted to stay away from the many troubles Demmert posed. Assistant D.A. Bob Blasco questioned Demmert for only thirty-five minutes, sticking to questions that focused on what he had seen the night of the murders or the following morning. The prosecution wanted the Libby 8 skipper to testify that he had heard a scream and seen John Peel on the dock with a rifle. They wanted to avoid questions that opened the door for cross-examination about drugs or the first grand jury.
Troubles With Larry Demmert's Past
So concerned was the state about a possible detour down the blind alley of Larry Demmert's past that they'd taken extraordinary precautions. In late February, Blasco filed three petitions seeking to restrict the nature and scope of Larry Demmert's cross-examination on the drug question. They wanted to prohibit any questions of Larry Demmert, Jr., which "infer, imply or question him about 'addiction,' 'being addicted,' 'being an addict,' or 'abusing' any drug."
Blasco said that "the jury would most likely infer a bad connotation from the use of those terms. Therefore, the use of those terms is highly prejudicial and there is no probative value which would outweigh that prejudice."
The court affirmed the prosecution's position on references to addiction. Weidner was not to use the term "addict" or "addiction" or any similar words when questioning Larry Demmert.
Testimony Begins
For the better part of Demmert's first half hour on the stand, Blasco managed to keep the troubles at bay. Larry Demmert steered a calm course that pointed squarely at John Peel's guilt. Then Blasco asked John Peel's former skipper what he'd seen on Monday morning as the Investor backed away from its slip. Blasco wanted to know which of the Investor's lines had been untied by the person Demmert described as a "shadowy figure." Demmert said he didn't know.
"You don't know which stern line the defendant untied first?" Blasco asked.
"No," Demmert answered. [1]
Phil Weidner demanded that the jury be excused. He objected to Blasco's question as "improper." Larry Demmert, he noted, had not testified that John Peel was on the Investor as it drifted away from the dock. As was becoming routine, Weidner also asked for a mistrial. As was becoming his habit, Carpeneti took the matter under advisement and moved on.
On cross-examination, Weidner tossed his usual rockets, most of them aimed at Demmert's inconsistent testimony. In his grand jury testimony, Weidner reminded him, Demmert said he had seen John Peel in the wheelhouse of the Investor. Now he claimed only to have seen a "shadowy figure." And on it went, until Weidner got to the topic of drugs. The fireworks were about to explode. The troubles, ever present, were waiting in the wings.
---
[1] In this exchange, Blasco violates the cardinal rule of cross-examination. When you ask the witness a question, be sure you know what their answer will be. Blasco is clearly surprised by Demmert's answer and, in that moment, walks into a trap of his own making.
---
Excerpts from the unpublished original manuscript, "Sailor Take Warning," by Leland E. Hale. That manuscript, started in 1992 and based on court records from the Alaska State Archive, served as the basis for "What Happened in Craig."
Copyright Leland E. Hale (2021). All rights reserved.
---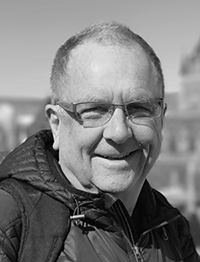 Order "What Happened In Craig," HERE and HERE. True crime from Epicenter Press.