This past week I was contacted by a Production Associate from ABC's 20/20. The request started innocently enough. The PA wanted some photos of Robert Hansen. I was "out of office" at the time, so I punted until my return. By then I was wondering: "What is 20/20 working on?" Soon enough, the two of us were on the phone. And then came the reveal. They were developing a piece on the Gilgo murders. Oh crap.
That's right. 20/20's September 8, 2023 broadcast focuses on Rex Heuermann, the alleged Gilgo Beach serial killer. Heuermann, the 20/20 source tells me, was quite familiar with Robert Hansen. That Robert Hansen, the one of Butcher, Baker notoriety.
That was a shock.
Hansen is, of course, squarely within my bailiwick. A niche I know all too well. Rex Heuermann, not so much — although my speculation has been duly noted. Turns out it wasn't mere speculation. The similarities of the Gilgo Beach case to the Hansen murders are — perhaps — not mere coincidence.
Gilgo Similarities
A perfunctory comparison between the two M.O.'s reveals at least three eerie parallels (as in, is this a copycat?).
First, the ruse. Rex Heuermann's pose was one of a respected Manhattan architect. His ploy is, I daresay, a step beyond Hansen's "respected bakery owner" image. But both pieces of reputational armor are designed to lead away from suspicion. The criminal, remember, is synonymous with scum. Better not to appear that way in public.
And while this particular ruse was a bit of a stretch for Robert Hansen (look at that mug), one surviving victim says he "looked like a grandpa."
Second, the marriage. This means someone gets cast as the dutiful wife (with at least one child). If one is preoccupied with murder, so the theory goes, there are inherent advantages to the married state. A career and a family implies there's no time for such heinous pursuits. Plus, it's a respectability multiplier. What a handy shield.
Third, the timing of the murders. These incidents coincide with his spouse's travels out of town or out of country. In one case Heuermann's wife, Asa Ellerup, was in Iceland (her birthplace) during the time her husband was killing young women.
Robert Hansen's murders followed a similar pattern. His final spree took place while his wife, Darla, and their two children were traveling in Europe. When the cat's away, the mice will play and all that nonsense.
On a final note, I already pointed to the similarities between the killing fields of the two men. Gilgo Beach is not quite as remote as the Knik River in Alaska, but… The parallels are overwhelming.
The Ultimate Irony
When Walter Gilmour and I wrote Butcher, Baker, it was to be a cautionary tale aimed at police departments, especially those investigating the random murder of prostitutes. Our message: Hey, cops, don't make the same mistakes that Alaska did. It's sad, then, that it was Rex Heuermann who learned the lessons of Robert Hansen. At least the cops finally caught up with him. Maybe that's all we can expect.
I hope not.
---
Copyright Leland E. Hale (2023). All rights reserved.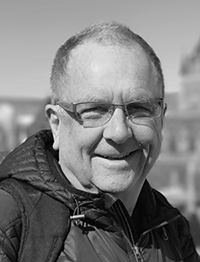 Purchase Butcher, Baker
Order my latest book, "What Happened In Craig," HERE and HERE. True crime from Epicenter Press about Alaska's Worst Unsolved Mass Murder.