Sometimes in life, the best things come unexpectedly. They aren't things you've been plotting or scheming. They just show up. Unannounced. Now, of course, behind the scenes there may be a lot preceding that gift. Like, years and years of work. But the prize? I recently got one that was straight out of left field. It's called Noctivagant. Which means "night wandering."
As the name suggests, the Noctivagant podcast specializes in books on the paranormal. That, frankly, is not my thing. But the Noctivagant crew is not afraid to venture forth into other areas. And their gift to me is a full-throated piece on What Happened In Craig. Because, as it turns out, they also navigate the muddy waters of True Crime. Wow. I'm blown away!
Their What Happened in Craig podcast is called "Goddamnit Dawn!" after one of the book's more, um, memorable characters. You can GET THE PODCAST here.
Thoughts on Goddamnit Dawn!
Let me share my thoughts on this podcast: They dig deep. They get it. They understand the tug of war going on with a crime that befuddles us in its scope and depravity. And, most important, they understand true crime. As in, sometimes the best efforts don't end with a resolution.
I especially love the Noctivagant crew's take from Mary Anne Henry. Where she said it was her job to convince the jury. And acknowledges that she didn't. That's hard for anyone to say. Especially hard for a prosecutor. Prosecutors like wins. They stake everything on wins. Her loss was a multimillion dollar drain on Alaska's budget. Not trivial.
---
Thoughts prompted by the Investor murders. The original manuscript, started in 1992 and based on court records from the Alaska State Archives, served as the basis for "What Happened in Craig."
Copyright Leland E. Hale (2021). All rights reserved.
---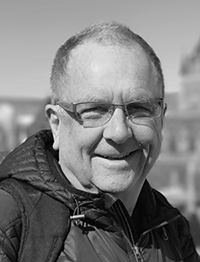 Order "What Happened In Craig," HERE and HERE. True crime from Epicenter Press.