Judge Carpeneti finally ruled on questions about Larry Demmert's use of drugs. And his alleged addictions. He declared that, "It's got to be all or nothing and there's no way that I can allow it to be all and believe that I'm following the rules of evidence… I think the alternative is that it's nothing, with regard to those sentences, with regard to that word."
Now when Phillip Weidner questioned Larry Demmert, Jr., he was forbidden from saying "addict" or "addiction" or any other of those provocative words. But it was already too late.
---
Live From KJUD Juneau
As this contemporary audio clip from Juneau's KJUD-TV reveals, Phillip Weidner's constant assault on the prosecution case had already solidified into a cascade of doubt. The only question remaining — was it reasonable doubt? Enough reasonable doubt to get the jury to acquit?
---
You Already Asked That
Back in the courtroom, Judge Carpeneti brought the jury back in for one more round. Weidner returned to his harangue of Larry Demmert. He challenged him about changes he'd made to statements saying he'd seen John Peel on the night of the murders. Had him recount past statements about police intimidation. Had him talk about immunity and the per diem he received to come to Ketchikan for a discussion of his trial testimony. And asked him about drugs. Drugs then, drugs now, drugs forever. Then Weidner asked his questions over again, with slight differences in nuance or tone. Things went slowly. Bob Blasco objected frequently.
The prosecution, meanwhile, was getting anxious. Larry Demmert, Jr., had been on the witness stand for far too long. His direct testimony had taken little more than a half hour. Weidner's cross-examination had run to fifteen hours. The prosecution applied for relief. They wanted a time limit set for the remainder of Larry Demmert's cross-examination.
Judge Carpeneti was also concerned about the amount of time Demmert was spending on the stand. That wasn't his only concern. He had noticed Phillip Weidner's habit of cycling through questions like they were on a tape loop. "The cross-examination has become largely repetitive," he noted in his order granting the prosecution motion.
That was the point, as far as Weidner was concerned. He was going to drill, drill, drill until the jury believed him: Larry Demmert, Jr., was not to be trusted. Weidner was building a horse that Demmert could not dismount.
---
Excerpts from the unpublished original manuscript, "Sailor Take Warning," by Leland E. Hale. That manuscript, started in 1992 and based on court records from the Alaska State Archive, served as the basis for "What Happened in Craig."
Copyright Leland E. Hale (2021). All rights reserved.
---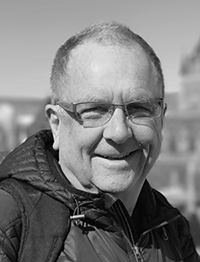 Order "What Happened In Craig," HERE and HERE. True crime from Epicenter Press.