With the vast wealth and power of Exxon breathing down his neck, Jim Robinson was flitting on the edge of disaster. But there was one thing he had learned. Things too hot in Arizona? Change your name and get moving. Things too strange in Craig? You know what to do. Keep moving. Ketchikan getting a little sticky? Keep on moving, Jim.
In August 1990, Robinson moved J.R. Marine, Inc.'s operations to a business park in South Anchorage. With a fleet of 12 vessels, he was now in the coastal shipping business. He didn't need Exxon. He didn't need sleepy little Ketchikan. He needed Alaska's biggest city.
His business practices, meanwhile, were not much improved. Lossie Pacific, Inc., the former owners of the Red Jacket, decided they needed to sue him in federal court. Robinson still owed them $90,000 of the vessel's $200,000 sale price.
In September 1990, a Campbell River, B.C., logging supplier hired J.R. Marine to tow a barge of logging booms to Cordova, Alaska. The barge, known as the Miller 201, was chartered from a Vancouver, B.C., construction company. The round trip from Campbell River to Cordova was supposed to take a month.
But Robinson decided to use the Miller 201 to haul construction equipment to Naknek, Alaska, instead.
Three months later, the Miller 201 was found in Homer, without lights and hastily moored with inadequate lines. That wasn't the worst of J.R. Marine, Inc.'s misadventures.
That misadventure would have to wait till November.
The job looked simple enough on paper. They would use the 154-foot Red Jacket, and a barge called the Tongass 100, to pick up a stash of construction equipment out in the Aleutians. The destination was Atka, the last Alaska Native village in the Aleutian Chain.
They'd pick up the barge in Homer, get the haul from Atka and bring back the goods, so it looked like a straight shot, out and back. Yes, of course, there were fierce storms in the Aleutians at this time of year. They'd just have to chance it.
---
Excerpts from the unpublished original manuscript, "Sailor Take Warning," by Leland E. Hale. That manuscript, started in 1992 and based on court records from the Alaska State Archive, served as the basis for "What Happened in Craig."
Additional Sources: "Missing, Presumed Dead," Anchorage Daily News, Charles Wohlforth, February 17, 1991; "A Man of Several Identities Owner of Boat That Lost Two Of Its Crew Has Had More Than One Life, More Than One Name," Anchorage Daily News, Charles Wohlforth, February 18, 1991
Copyright Leland E. Hale (2020). All rights reserved.
---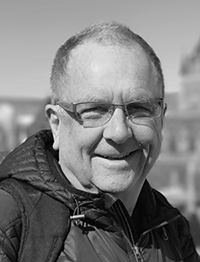 Order "What Happened In Craig," HERE and HERE. True crime from Epicenter Press.