By all accounts, Jim Robinson didn't know much about boats. What he did know was that Exxon was paying thousands of dollars a day for oil-spill cleanup vessels. It looked like a promising opportunity, so he created J.R. Marine, Inc. He would run the business side of that operation. A guy named Barry Manning, a Bristol Bay fisherman and Alaska Ferry employee, helped find the charter boats.
Robinson borrowed $10,416.00 from First Bank two days before he and banker Richard D. Olmstead bought their first vessel. That loan was secured by Robinson's Ketchikan house, which Olmstead subsequently bought. And then sold a few years later.
The first vessel that J.R. Marine, Inc. acquired was the Valentine. She was a wooden boat, a forty-foot 22-tonne vessel built in 1914. She was old but they were in business, purchasing five more charter boats in the early days of the Exxon Valdez cleanup. The average age of the J.R. Marine fleet: 58 years. The newest one was 25 years old.
Clearly, Exxon was desperate to get its hands on anything that floated. And with the cash flowing freely, enterprising folks could pay off the boats as they went along, depending on a steady flow of Exxon charters. By some estimates, J.R. Marine was paid more than $3 million over the summer of 1989.
Robinson was soon able to clear bankruptcy and buy out Olmstead and Manning. He was also able to purchase more boats, doubling the size of his fleet to 12 vessels. His post-buyout purchases were newer and larger vessels, including the 154-foot Red Jacket, a former oil-field services boat. But as with most things attached to Jim Robinson, none of this was on the up-and-up.
Rumors of Exxon kickbacks and payoffs were legion in Valdez during the spill and Jim Robinson pulled right up to the trough. There were allegations that he bribed an Exxon contract official with "money, ivory, a fur coat, and the services of a prostitute" to get cleanup contracts. Robinson's Exxon contact paid him back by forwarding confidential information about what boats Exxon needed.
J.R. Marine acted on that inside-info to acquire charter boats that fit the bill. And when that wasn't possible, Robinson forged their documents to make it look like they did. There were charges that he "claimed to own boats he didn't own, lied about their capabilities and size, and falsified logs and invoices to get paid."
Exxon filed a civil action against Robinson in 1990, seeking $2.5 million in damages.
---
Excerpts from the unpublished original manuscript, "Sailor Take Warning," by Leland E. Hale. That manuscript, started in 1992 and based on court records from the Alaska State Archive, served as the basis for "What Happened in Craig."
Additional Sources: "Missing, Presumed Dead," Anchorage Daily News, Charles Wohlforth, February 17, 1991; "A Man of Several Identities Owner of Boat That Lost Two Of Its Crew Has Had More Than One Life, More Than One Name," Anchorage Daily News, Charles Wohlforth, February 18, 1991; "Ketchikan Boat Owner Sued, Kickback Alleged," Daily Sitka Sentinel, July 5, 1990; "Alaska Shipping Firm Owner Held in Seattle," Daily Sitka Sentinel, February 26, 1991
Copyright Leland E. Hale (2020). All rights reserved.
---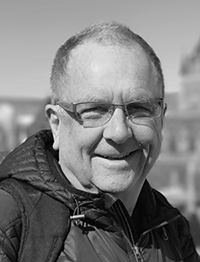 Order "What Happened In Craig," HERE and HERE. True crime from Epicenter Press.