A few months ago I heard from some folks in Southeast Alaska concerning their theories about "What Happened in Craig." At least three of the folks who contacted me thought the drug angle is still germane. There is no question that there were smugglers who brought drugs into Alaska by boat. I have written before about an Anchorage fishing boat skipper who was murdered — along with his wife — over a cocaine dispute.
So it was no surprise that one informant wrote: "I believe drugs were a giant factor in the crime."
Smugglers in Alaska
I have to admit, some of these theories are tantalizing. Take this one about drug smugglers on Steamboat Bay on Noyes Island. Noyes Island is an outer island, only about 25 nautical miles from Craig. In seafaring terms, that's a short hop.
The story goes like this:
Back in the early eighties where was a pot-grow on the island. A large one. The lure of Noyes Island at that point was that it was — and still is — largely uninhabited. Long ago, there was a fish cannery there. But when Alaska became a state, fish traps were abolished. That took a huge bite out of the cannery business, and the cannery shut down.
Isolated & Remote
But, according to my informant, the remote site, plus the existing cannery infrastructure, allowed all manner of boats to come and go at will. Boats operated by smugglers. Some of them fishermen by trade. Their boats brought more than fish. There were boats moving marijuana. Boats reportedly moving heroin in from Asia. And, some heard, there was cocaine moving through there too.
And guess what else? It's a straight shot to Craig. And in Craig there were thousands of potential buyers. Fishermen flush with cash. Young fishermen in the throes of free flowing cash and the things it can procure. Like drugs. What's the old saying? Work hard and party harder?
There are hints, too, of the subculture that could sustain this enterprise. Here's my informant again:
Craig's A Mess
"The town of Craig was a mess and the neighboring town of Klawock was worse.  Drugs were rampant and not just amongst the commercial fishing industry. So was chronic alcoholism.  And the local police depts were seriously inept.  But in their defense, they really never dealt with such a catastrophic crime before."  
The leap, then, is from drug smuggler to dead drug smuggler. As always, the theories depend on some notion of double-cross or unpaid debt, with the drug dealers sending a message with the killings. This is where I always get stuck. Oh well, never mind.
As I said above, I heard from several informants. I'll share additional stories from these informants soon.
---
Excerpts from the unpublished original manuscript, "Sailor Take Warning," by Leland E. Hale. That manuscript, started in 1992 and based on court records from the Alaska State Archive, served as the basis for "What Happened in Craig."
Copyright Leland E. Hale (2021). All rights reserved.
---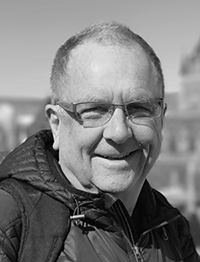 Order "What Happened In Craig," HERE and HERE. True crime from Epicenter Press.