Sheila Toomey is, by any measure, one of the best crime and justice reporters to come out of Alaska. Every major criminal case in Alaska throughout the eighties had her byline. One of her most memorable — and insightful — pieces focused on defense attorneys [1]. The headline of the piece gives it all away: Defending those despised, Anchorage Daily News, Sunday, January 20, 1985.
Counsel For The Despised
Among those profiled were Anchorage defense attorney Mitch Schapira [2]. His client list during the eighties read like a who's-who of low-lifes. "A former pipeline cook is convicted of sexually abusing young boys," Toomey writes. "A respectable businessman has been accused of trading free rent for the favors of an 11 year-old. A teenager has murdered an unusually decent human being for the usual stupid reasons."
Asked why he takes on "the despised," Schapira answers, "If not me, who?" And then glides into a dissertation about "the system," about his allegiance to the U.S. Constitution, about the bedrock notion that everyone has a right to counsel. Schapira could be pugnacious, as defense attorney's are wont to be. A victory, after all, can amount to nothing more than a plea bargain for lesser charges. That helps explain how Schapira managed to earn the eternal ire of Anchorage District Attorney Victor Krumm. Krumm adamantly opposed pre-trial bargains. [3]
[We have] little communication with Mr. Schapira except in writing. He's the only defense attorney we have that rule for."

Anchorage D.A. Victor Krumm
Fight The Powers That Be
There is another, perhaps deeper, reason that defense attorney's take on the despised. Brant McGee, who was co-counsel during John Peel's trial in the Investor murders, talks about countering the overweening power of the State.
"I like the challenge of representing individual human beings against the power of government," is how McGee put it to Toomey. "Ninety-nine percent of the people we represent are screw-ups. I can count the psychopaths I've represented on one hand.
"The person who is drunk out of his mind and kills someone is not the same person who plans for a week to kill someone, but under our laws, they both get charged with the same thing, first-degree murder," McGee added. "I like the challenge of getting 12 people to see the difference."
Even serial-murderer Robert Hansen received vigorous representation from defense attorney Fred Dewey. There is, these attorneys insist, a fighting chance.
"There is no black or white, guilt or innocence in 90 percent of all crimes," notes Edgar Paul Boyko, himself a former Alaska Attorney General. One this: it's the defense attorney who visits the accused in jail. It is they and they alone who see the other side of reality. The jailhouse is often nothing more than a warehouse for the despised.
A Career Change
For some defense attorneys, the demands — or the realities — of the job can prove to be too much. Take the case of Mary Anne Henry, who prosecuted the Investor case through two trials (and whom I write about extensively in What Happened In Craig]
Upon graduating from Harvard in 1976, Henry tried her hand at defense work. "After a year as a defense attorney, I decided I wanted to be a prosecutor," Henry once admitted. "I found defense work discouraging." Especially discouraging was the prospect of repeat offenders. "It was just too frustrating to deal with clients who kept getting in trouble no matter what you were able to do for them."
On moving to Alaska, Henry found immediate work with the District Attorney's office. She found her calling. "I feel I'm accomplishing something that can be measured every day," she said of her career as a prosecutor. "In major cases, society's rules are affirmed."
But even an experienced prosecutor, with a stellar win-loss record, comes across a case the confounds them. Henry ultimately squared off twice in the John Peel murder case. And lost.
Despised & Ungrateful
Mitch Schapira had no illusions about his despised clients either. Here he is, telling Sheila Toomey about former client "Will T."
"He comes to me after he's been convicted on an assault charge. He fired a warning shot in some guy's face. While he was out on bail waiting to be sentenced for the shooting, he was arrested for robbing that big furniture store on Fifth Avenue. I got him an acquittal on that, notwithstanding the fact that his co-defendant was convicted on exactly the same evidence and several of his accomplices testified against him. Now he goes to sentencing on the shooting. I get him a five-year suspended sentence. So far, so good.
"He files a complaint with the Bar Association charging ineffective counsel because he thinks I should have appealed [his] assault conviction."

Anchorage Defense Attorney Mitch Schapira
"Some time later he is accused of using a bomb to settle a commercial dispute involving a controlled substance. This is by the feds. So I get the feds to agree to sentence him on the probation violation only and forget about the bomb charge. It ends up total time he has to do on everything is one year. So he files a complaint with the Bar Association charging ineffective counsel because he thinks I should have appealed the assault conviction."
---
Notes
[1] Sheila Toomey was part of the Anchorage Daily News team that won the 1989 Pulitzer Public Service Prize for "People in Peril," a series that broke the silence on the ravages of alcoholism and suicides among Alaska's indigenous people.
[2] Mitchel Schapira passed away in 2021 at age 70, in Crown Heights, Brooklyn, where he returned to live near his son and grandchildren. When asked how he could defend despised people whom even he thought guilty, he once said "I never met a man who wasn't innocent of something."
[3] Schapira wasn't the only one facing criticism. Judge Thomas Schulz of Ketchikan was similarly critical of Phillip Weidner, attorney for accused mass murderer John Peel. Weidner was, as Schulz put it, "already one of the top three assholes in the world."
---
Copyright Leland E. Hale (2022). All rights reserved.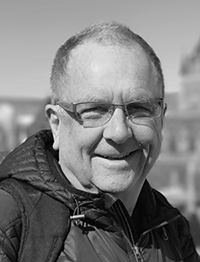 Order "What Happened In Craig," HERE and HERE. True crime from Epicenter Press.