There were three of them. Two aged fifteen, one aged sixteen. All males or, as some would contend, boys. It was a Friday night, during a long stretch of winter boredom. They were wandering, slouching toward midnight, the temperatures hovering in the twenties, daylight long gone. One of them suggested they could break winter's hold by getting some pot. Except they didn't have any money. They did have one thing, though. A .22 handgun. A stolen handgun, whose serial numbers they'd paintakingly filed away. All they needed was a source of funds. All they needed was a cabbie.
Choosing A Cabbie
They made their first call to Checker Cab, using a payphone near St. Patrick's church in Muldoon, just off the glaring neon and cheap American excess that was Muldoon Rd. Their first ride ended suddenly, the youths exiting almost soon as they entered. The cabbie was too large to comfortably overtake. As they walked toward a nearby QuikStop, they flagged down a second cabbie but the driver, on his way to another call, radioed their request to the Yellow Cab switchboard. It was Yellow Cab who dispatched Thomas Lawson to the call out.
Lawson was their man. He drove them to a nearby cul-de-sac, on the pretense they were to pick up a fourth person. A fourth person that didn't exist. After shooting him, however, their plan fell apart. The three fled on foot, tossing the handgun on top of a nearby mobile home. Then they went to a pizza parlor where they spent their $26 haul. They never did get the marijuana. The trio was too high on murder.
Getting a Break
Two days after the shooting, an anonymous caller gave police the names of the three juveniles and information about the murder weapon. The shooting, cops now knew, was designed to eliminate witnesses. The fact that they hid the murder weapon at the mobile home indicated they planned to retrieve the weapon, perhaps to use again. And the series of thwarted cab rides now made sense. They were methodically sizing up their potential victim.
Four days after Lawson's murder, all three teens were in police custody. And charged with first degree murder and first degree robbery.
Once more, prosecutors wrestled with the decision to try all three as adults. If tried as adults and found guilty, they each faced a maximum prison term of 99 years on the murder charge alone. All three pleaded innocent. But the cops now had more details.
A Deadly Plan
According to their source, once Lawson arrived Timothy Burris and Brett Blanchard got in back. The third juvenile climbed into the front seat. They instucted Lawson to proceed to Northview Drive, just off Muldoon Rd., to pick up that nonexistent fourth person. When Lawson stopped, Burris, 15, signaled Blanchard, 17, to point the revolver at Lawson's head, ordering him to hand his money to the teen sitting in the front seat. Lawson complied, trying to make a joke of it and lighten the mood.
Blanchard fired instead, the handgun within four inches of Lawson's head. The weapon misfired. Blanchard fired again. Police found Lawson dying in his cab shortly after midnight on Saturday, September 14.
Tried As Adults
It wasn't difficult for Judge Victor Carlson to reach a decision binding Burris and Blanchard over to adult court. Blanchard's attempt to characterize his shooting of the cabbie as an "error," caused by the gun's misfire on his first attempt, was rejected out of hand.
"[Blanchard] has stated that the killing of Mr. Lawson was only a mistake and that he should not have to suffer for making one mistake. For a youth of 17 to feel this way is indicative of a lack of appreciation for the life of a fellow human being."

Judge Victor Carlson, ruling that Brett Blanchard should be tried as an adult
Carlson was equally dismissive of Timothy Burris. "I do not see any indication that he is either willing or able to make positive changes," Carlson said of Burris. Indeed, Carlson took note of Burris' past record, starting with burglary for stealing a three-wheel ATV, and then on to a "failure on probation," "problems at school," and possession of drugs.
Digging a Deep Hole
At his 1986 trial, Burris dug himself an even deeper hole. He agreed that he and his two accomplices planned the robbery to get money for marijuana. And he agreed that he was the first person to suggest they should kill the cabbie to eliminate witnesses. But, Burris insisted, he did so "jokingly." That was, of course, because the State contended otherwise — contended that Burris' statements were not uttered, nor meant, as a joke. Lacking that, Burris was culpable on first degree murder charges: he had demonstrated intent.
In the end, the jury found Burris guilty of both first- and second-degree murder. Part of their decision was based on evidence that Burris tapped Blanchard's leg as a signal to shoot. Burris was sentenced to 30 years in jail. For his part, Brett Blanchard entered into a plea bargain with the state — pleading guilty to first-degree murder — and was sentenced to 35 years. The other accommplice was allowed to keep his juvenile status and sentenced accordingly.
Their lives were already over. They were only in their teens.
Sources: Anchorage Daily News (Larry Campbell, Kay Levine, Sheila Toomey); Anchorage Daily Times (Pat O'Brien).
---
Copyright Leland E. Hale (2022). All rights reserved.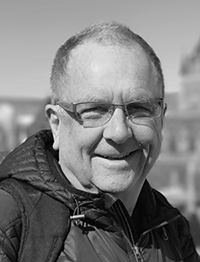 Purchase Butcher, Baker
Order "What Happened In Craig," HERE and HERE. True crime from Epicenter Press.