August has only just begun, but already we have some loose threads to tie up. This time our topics are, thankfully, a little more varied. And, as you'll soon learn, there'll be more to report as August continues.
B.C. Murder Suspects Found
In July, we covered several related stories, the common thread being the search for two teens suspected — and ultimately charged — with multiple murders in B.C.. The crimes first came to notice on July 15, when the bodies of Chynna Deese and Lucas Fowler were found. Four days later, a third body was found, along with the burned out truck of Kam McLeod and Bryer Schmegelsky, two teens from Port Alberni, on Vancouver Island.
Initially considered two more possible victims, McLeod and Schmegelsky were quickly reclassified as suspects. And so began a manhunt that found them twice spotted in Saskatchewan and then, in a twist that recalled their fiery escape from B.C., their stolen vehicle was found burned out in remote Gillam, Manitoba.
On August 7th, the Manitoba RCMP provided the following case update:
"On Friday, August 2nd, [a] critical piece of evidence was found – items directly linked to the suspects were located on the shoreline of the Nelson River. Following this discovery, we were, at last, able to narrow down the search. We immediately sent in specialized RCMP teams to begin searching nearby high-probability areas.
"This morning, [August 7] at approximately 10:00 am, RCMP officers located two male bodies, in the dense brush, within 1 kilometer from where the items were found. This is approximately 8 km from where the burnt vehicle was located."
Going Back to Craig
Coming Soon…
My Oxygen Network piece on Robert Hansen, for the series "Mark of a Killer," is now confirmed for Season Two. Watch this space for updates on the air date.
Work also continues apace in the Investigation Discovery piece on Robert Hansen. Originally scheduled for a July debut, September is looking more likely. We'll let you know. In the meantime, here's a screen grab from the upcoming documentary.
---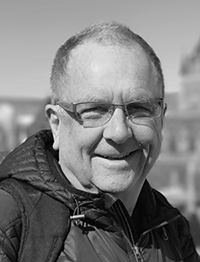 Order "What Happened In Craig," HERE and HERE. True crime from Epicenter Press about Alaska's Worst Unsolved Mass Murder.