There was, to be sure, a steady escalation of Robert Hansen's crimes. The interruptions in his trajectory came mainly in the form of incarceration. Yet even at the time of his first arrest in Alaska, authorities knew much about this meek-seeming man. They had seen his records from Iowa. They'd seen his psychiatric reports.
Those realities are worth revisiting.
In Iowa
A 1961 psychiatric evaluation said that Hansen had an infantile personality and periods of overt psychosis. A 1962 diagnosis confirmed his infantile personality but authorities said he was not antisocial; in fact, they thought he was gaining insight into himself. In 1963, at the Iowa men's reformatory, he grabbed religion. He did religious counseling, and even took a course from the Moody Bible Institute. It took strong medicine to overcome his difficulties, and Hansen figured religion was the strongest medicine he could get.
A Pattern Emerges
In the early seventies, Hansen faced a new opportunity. Alaska authorities had a policy of plea bargaining offences down to lesser charges. It wasn't uncommon elsewhere. They offered Hansen a deal. By pleading guilty to assault with a deadly weapon in the Heppeard case, authorities dropped the Patty Roberts charges. The rape. The kidnap. The assault with a deadly weapon. What's worth noting here is this was a random walk, as Assistant D.A. Frank Rothschild put it. Gee, Bob, it's your lucky day.
Hansen & The Shrink
After the back-to-back assaults, Hansen's defense hired Ray Langdon of the Langdon Psychiatric Clinic, a man closely identified with the defense in criminal cases. Langdon filed a report with the court in which he predicted future problems. Upon examining Bob Hansen he related that throughout his teenage life he was very shy and fearful of speaking with girls. If he did screw up the courage to ask one for a date, he was refused. That led him to fantasize doing "all sorts of harmful things to them." In reality he never did. At least, not then.
It was at this time that Bob also began shoplifting, randomly at first, then more often, initially in Minneapolis — where he and Darla lived while she was finishing her degree — and later in Alaska. His youthful thefts were not detected. He wasn't arrested either.
A Panoply of Illnesses
Dr. Langdon had a number of terms that fit the man before him. Kleptomania. Compulsive personality with thought disorder. Disassociation or hysteria, closer to psychotic than neurotic. And then the clincher.
"It should be noted that this type of illness is very difficult to treat successfully, though undoubtedly his personality can be modified to the point where he would be much less apt to commit this type of crime," Langdon declared.
We know what happened. How he was back on the streets, even when he was in the halfway house. Seemingly only his parole officer saw him for what he was. When he closed the Hansen file, the officer noted that Bob Hansen "was capable of committing rape at any time."
The parole officer was right. He had a bead on the man. But he underestimated him. He didn't go far enough.
---
Copyright Leland E. Hale (2020). All rights reserved.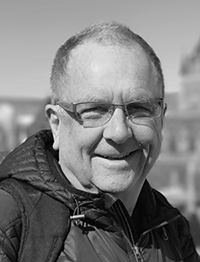 Purchase Butcher, Baker
Order my latest book, "What Happened In Craig," HERE and HERE, true crime on Epicenter Press about Alaska's Worst Unsolved Mass Murder.