When his 1977 sentencing for the chainsaw theft was delayed several times, Bob took advantage of the interregnum to apply for a pilot's license. It's the FAA who grants such certification and right away they discovered a problem. His doctor, they noted, had revealed that Hansen was using lithium for, among other things, relief from stuttering. The FAA promptly ruled that the pilot's certificate could not be issued while he was using lithium. Hansen was disqualified.
But this being Bob Hansen, he immediately found another doctor, whom he neglected to tell about the lithium. That doctor labeled Hansen "a healthy male, no restrictions." He was still denied. The FAA had seen through his little ruse. The FAA said his rejection was predicated on two things: "Your history of a nervous condition requiring the use of disqualifying medication and the falsification of your FAA medical application."
Okay, fine. But what about the plane? For those familiar with Hansen, it is an article of faith that he used his Piper Super Cub to transport young victims into the Bush. If he couldn't legally fly a plane, how did that happen?
Two critical details are worth noting.
First, Hansen actually used one of his several vehicles early on in his murderous career. The kidnapping and assault of Patty Roberts? By car. In 1980, when he killed Joanna Messina near Seward, he was driving his camper. Even his fateful encounter with Cindy Paulson started when he drove by and picked her up in downtown Anchorage. In his Buick Century.
Second, while there are strict rules governing the issuance of a pilot's license, those rules do not extend to the purchase of civilian aircraft. Bob used that discrepancy to purchase several planes over the years. Airplane sellers could care less about lithium. This was money talking. What comes as a bit of a surprise is that he was able to register those planes. In his own name. And get FAA-legitimate tail numbers.
But make no mistake, Bob was eager to incorporate the airplane into his repertoire. Deadly afraid of being stopped with a handcuffed young woman in the front seat, he obsessively went over his car's mechanicals before taking these women into the Bush. And that's where he wanted them. In the Bush. What better way to get to remote locations than by plane, where he could comfortably indulge the sickest of his sick fantasies?
---
Copyright Leland E. Hale (2020). All rights reserved.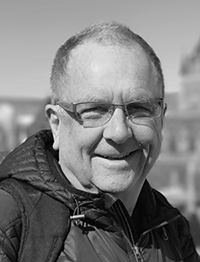 Purchase Butcher, Baker
Order my latest book, "What Happened In Craig," HERE and HERE, true crime on Epicenter Press about Alaska's Worst Unsolved Mass Murder.