Frank Rothschild quotes Bob Hansen often at his sentencing, pulling one disgusting quote after another from the man's lips. Rothschild used it as the ultimate condemnation of a man who held no human boundaries. As he closes in on his final remarks, Rothschild adds the bit about Bob's "summertime project." It's a direct quote from Hansen himself. On its own, it's a damning assertion. He treats these murders like they were a hobby or something.
"This year, my summertime project will be kidnapping, raping and killing young women. How about yours?"
Let's dig a little deeper, though, because the quote comes from a larger context, namely his confession. Troopers were keen on establishing the parameters of his deadly deeds, both in scope and range. They knew the map. They knew there were more. They wanted to know how many more. Because they also knew Hansen's map pointed to places on the Knik River only accessible by boat or plane.
Hansen's Confession
Sgt. Glenn Flothe: You mention that this area was pretty populated, but in the winter time with skis you were somewhat unlimited as to where you could go. Your privacy was pretty much up to you. Or were you concerned about flying a long time? You mention three girls but I'm just wondering, with skis, you know in the winter, you could go just about anywhere.
Robert Hansen: I could, but winter time wasn't the time to do it. Things were dormant in the winter time. This was a summertime project.
So there it is, in plain English. But it's not true. The facts simply don't support it. Here's a list of Hansen's known (and strongly suspected) assaults, sorted by the month they occurred.
The Matrix By Woman & Date
Goulding – April 1983
Luna – May 1982
Cindy Paulson – June 1983 (survived)
Emerick – July 1973
Thill – July 1975
Messina – Summer 1980
Pederson – August 1982
M. Murphy – Fall 1972 (survived)
Anonymous teacher – September 1975 (survived)
Christy Hayes – October 1979 (survived)
Susan Heppeard – November 1971 (survived)
Morrow – November 1981
Beth van Zanten – December 1971
Patty Roberts – December 1971 (survived)
Altiery – December 1981
Feddern – February 1983
Frey – March 1983 (disappeared; reported missing September 1983)
An All Year Project
So the final tally is one (January) or at best two (March) months without an incident. Not that Hansen was lying, so much as describing the "ideal" season for his sordid acts against humanity. Because, you see, his wife Darla had summers off. She was a teacher. His kids had the summer off too. So this was a time when he could rampage at will, without any adult supervision. A summertime project.
Hansen's actual project was all year long. Nothing could stop him. Not the snow, not the ice, not even his own conscience.
---
Copyright Leland E. Hale (2021). All rights reserved.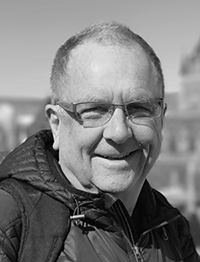 Purchase Butcher, Baker
Order my latest book, "What Happened In Craig," HERE and HERE. True crime from Epicenter Press about Alaska's Worst Unsolved Mass Murder.