In Butcher, Baker, Walter Gilmour and I wrote about a groundbreaking woman named Cheryl Messer. As director of the Anchorage Rape and Assault Center, she played a pivotal role — among many who braved derision and doubt — in helping identify Robert Hansen for the dangerous serial-killer he was. We didn't say much about her role because, well, there was so much to say about this monster. So, once again, hats off to Cheryl Messer and, belatedly, I'd like to make a correction.
The Crucial Report
We took what we knew from this clip written by one of the detectives:
"On October 5, 1975, Sheryl Messer of the Anchorage Rape and Assault Center reported to Investigator Sam Barnard that a female adult had reported to Messer that she had been abducted and raped by a caucasian male on September 28, 1975, in Anchorage.
"Messer stated that the woman victim had sworn Messer to secrecy concerning her name, and that the victim would not talk to police herself out of fear for her life… [When] she met the man, he pulled a gun, which she described as a large semi-automatic pistol, forced the woman into his vehicle, which the woman described as a 1974 or 75 foreign station wagon, deep red in color, with a black interior, having Alaska license number AY261…
"Investigator Barnard's report indicates that he checked the Division of Motor Vehicles registration files for Alaska license AY261, and found that license was issued to Robert C. Hansen of 327 Thomas Circle, Anchorage."
---
Getting It Right
Our correction is this: we misspelled her first name. It's Cheryl not Sheryl. This time, we got it right. Sorry Cheryl, wherever you are…
There's more to her story, of course, than this small gesture way too late. In a 1976 article in the Anchorage Daily News, writer Nancy Fiedler presented an insightful backgrounder on Cheryl's work.
"She found that there were no real services for rape victims in the Anchorage area," Fiedler wrote of Messer, "and that hospitals and other agencies were very vague about what they could offer victims."
One of her goals during her time with the agency was to increase awareness and training among police officers, who are often on the front line in rape cases. Among the police pioneers who participated in that effort was then-Captain Walter Gilmour, during his stint as director of the Alaska State Trooper Academy in Sitka. Still, it is Cheryl's final words in that article that, unfortunately, still ring most true.
"It gets awfully frustrating," she told Fiedler, "because of the low rate of convictions, and the tendency for a woman's whole life to be put on trial after a rape."
Even today, some forty years later, victim-shaming is still a ticket to an acquittal. And still an obstacle to women coming forward in the first place. Fortunately, there are many more Cheryl's out there today.
Copyright Leland E. Hale (2021). All rights reserved.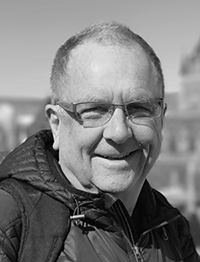 Purchase Butcher, Baker
Order my latest book, "What Happened In Craig," HERE and HERE. True crime from Epicenter Press about Alaska's Worst Unsolved Mass Murder.