Defense attorney Fred Dewey had argued that police should not have searched Hansen's properties based of his prior record. Added that it made no difference that a psychiatrist claimed he "looks like he could have committed the crime." This information, Dewey continued, was based on "hunches" and "used to excite the prejudice of the judge." Troopers had heard this before. It was, in fact, close to the argument District Attorney Vic Krumm used to justify his reservations about the search warrant application.
In a critical meeting with troopers, just before the search warrant went forward, Krumm made his reservations explicit.
"I'm still really nervous about the way Sergeant Flothe wants to work this thing," Krumm said at the time. "There's always a chance — even a poor chance — that a court's going to say we seized evidence illegally, because they may feel we went on a fishing expedition."
Properties Search Stands
On Wednesday, February 8, 1984, Judge Henry Keene ruled otherwise. He said that police had enough evidence to justify the search of Hansen's properties. And, he added, they needn't rely on the psychological profile or FBI materials included with the search warrant request.
The judge also turned back Dewey's argument that police waited too long after Cindy Paulson's June rape complaint to search for evidence. Keene noted that the police delayed that search because they believed the false alibi given by Hansen friend John Henning. Equally important, the judge noted, was the fact that the witness had recanted.
The court case was now starting to build against Robert Hansen.
Putting Himself There
In his October 27, 1983 post-arrest interview with troopers Glenn Flothe and Daryl Galyan, the baker admitted to going to the topless bars and picking up sex workers. Had done so, he admitted, since the early 1970s. He had voluntarily placed himself amongst his victims.
"Remember the young lady at the Kit Kat Club?" Galyan asked during Hansen's October 27 post-arrest interview. "She claims that you took her out to the Chugach State Park, and bound her, pulled a gun on her and raped her. When the troopers came to talk to you, you admitted it, the girl had been in your car… This is back in September '75, right."
Hansen didn't deny it. He tried to deflect, tried to minimize his culpability. Claimed that, "I didn't force anybody, or okay… didn't force her. And, again, it was strictly for money."
Flight Maps
That wasn't half the case against him. The meaning of the things found at his properties were starting to come clear. Take the maps they found in his house on Old Harbor Road. Police knew that four of the 24 marks on those maps corresponded to locations where women's bodies were discovered. Two of them were identified as missing dancers.
Even with all that, Hansen was not charged with murder. The most serious charge was the rape and kidnap of Cindy Paulson. He entered not guilty pleas to all charges, including multiple theft counts and five counts of being a felon in possession of a firearm. Though police held him, it was by a slender thread.
---
Copyright Leland E. Hale (2022). All rights reserved.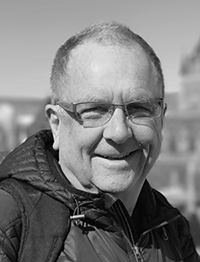 Purchase Butcher, Baker
Order my latest book, "What Happened In Craig," HERE and HERE. True crime from Epicenter Press about Alaska's Worst Unsolved Mass Murder.