A reader recently reminded us of a post from 2018: "Crazy in the '80's." She could've just as well pointed us to the Butcher, Baker entry, "People Coming to the End of Their Tether." In each case, we addressed murder sprees that seemed to careen madly through Alaska. Our most recent reader exchange pointed us to yet another crazy murder. Or, this being Alaska, a series of murders. All of them involving taxi drivers.
First Encounter
The start was early on the morning of December 1, 1979, in downtown Anchorage. Checker Cab driver John P. Mulligan was cruising through town when a pair of teens hailed him in what is called a "flag stop.". The two — a male and female — told him they wanted a ride out to Eagle River, just north of the city. They said they were going to a party. Accompanied by a man in his mid 20's, who emerged out of the shadows, the three of them climbed into the taxi, headed fifteen miles north on AK-1 (Alaska Route 1).
There was no party.
As they neared Eagle River, the teenage male instead directed Mulligan to take an unexpected turn off the curving exit ramp, which took them away from Eagle River, to the west rather than east. There was nothing out there except the Anchorage Municipality, the local water treatment plant. If Mulligan suspected something, it was too late.
Taxi Driver Killed
The "plan" was to rob the driver, who was nothing more than a functionary in their teenage scheme. As they neared the treatment plant, the teens forced Mulligan out of his cab. Forced him to kneel on the side of the road. First the boy, then the girl, took turns shooting him, execution style, in the head. And then more shots, to the chest. They recalled pulling the trigger four or five times. They robbed him of what little cash he had. Then abandoned him on the side of the loneliest road in creation.
The killers stole Mulligan's cab and drove back toward Anchorage. His taxi, Checker No. 127, landed in a trailer park in Muldoon. That was an Anchorage suburb with a less than savory reputation. His bullet-riddled body was discovered later that morning, located by military personnel from Fort Richardson. They found no identification on his person.
Police knew immediately it was a homicide. They also knew they were looking for a medium-sized to heavy handgun. Mulligan's fellow cabbies, meanwhile, suspected they were looking at a crazed killer. The word went out. No more flag stops.
Not Done Yet
Barbara Ann Verna was originally from Texas. At 34, she was an Air Force bride who'd suddenly found herself in Alaska. Described as a "sweetheart" and "a nice gal" by her peers, she'd decided to moonlight for Yellow Cab and pick up some extra cash.
While Verna was driving through Muldoon, the two teens flagged her down. This time, their older friend had, perhaps wisely, gone missing. Her body was located early Sunday morning. It was along an isolated stretch of Rabbit Creek Rd., south of Anchorage near the Seward Highway. They'd forced her to kneel. Her body riddled with multiple gunshots. Her head filled with bullets.
Cops found her taxi, Yellow Cab No. 104, near the intersection of De Armoun Road and the Seward Highway (now the Old Seward Highway). The teens had only managed to grab a small amount of cash from their latest victim. But now they were wandering. And soon, two troopers spotted them in the Hillside area, early that same morning. Something about them didn't look right. The troopers stopped them.
"They just happened to see two individuals whose actions aroused their suspicions. One of the uniformed troopers spoke to them."

Alaska State Trooper Investigator Robert Jent
At the time, Verna's body was yet to be discovered. And their Hillside location was far removed from the first murder at Fort Richardson. But it was the break they needed.
Sources: Anchorage Daily News (George Bryson, Bill Wilson); Anchorage Daily Times (Maureen Hewett, Patti Epler)
---
Copyright Leland E. Hale (2022). All rights reserved.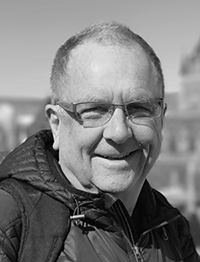 Order "What Happened In Craig," HERE and HERE. True crime from Epicenter Press.