The decision to try Winona Fletcher as an adult hinged on the assessments of five mental health professionals. The question before them: Was Winona Fletcher amenable to treatment and could she be rehabilitated before her 20th birthday? It was a crucial question. If found amenable to treatment, Fletcher would have remained in the juvenile justice system. She would have paid a much smaller price. Once she entered the adult system, however, the penalties rose significantly. As an adult, she faced more than two hundred years of jail time. That was a heavy price indeed.
One of the doctors testified that Fletcher "has a moral deficiency that caused her to lack normal emotional feelings." [1] The other four doctors testified that someone with Fletcher's personality features had a "poor prognosis for rehabilitation." The Superior Court judge ruled that Fletcher was unamenable to treatment before age twenty. It didn't help that she'd shouted, "Shut up, bitch," just before she pulled the trigger on Ann Faction.
The court waived juvenile jurisdiction over her. Fletcher was indicted on three counts of first degree murder. On the advice of counsel, she pleaded no contest to two counts of first-degree murder (Ann Faccio and Emilia Elliott) and one count of second-degree murder (Tom Faccio).
A Plot Twist
Winona Fletcher was sentenced to three consecutive terms of ninety-nine years — one for each count. That was the price of her crime spree: 297 years in prison, ineligible for parole until she was sixty. After her sentence was pronounced, Fletcher's mother exploded in anger.
"You all got your way, didn't you? And nobody knows Cordell planned it all the way, before it happened… Where were you when I turned to you for help… none of the cops would help me then… you took my daughter's life."

Susan Schubert, Winona Fletcher's mother
Then, suddenly, there was a shift. In December 1986, two days after Winona's sentencing, Cordell Boyd told an Anchorage newspaper he was recanting his testimony. No longer was he willing to say that the killing's were Winona's idea. In the news article, referenced by the Alaska Court of Appeals, Boyd instead claimed that it was he who told Fletcher to kill Ann Faccio and Emilia Elliott. He further indicated that he was telling the truth "for Winona's sake." And admitted that he "still cared for his one time love."
"Man, I lied to the (district attorneys) 'cause I figured they'd treat her like a juvenile and she'd get off with less time. It was me who told her to kill those women. I told her. She didn't want to kill those people. She only did it because she loved me."

Cordell Boyd, Anchorage Daily News, December 19, 1986
Interviewed by Fletcher's attorney in 1987, Boyd stood by his earlier claim. He said he lied during Fletcher's waiver hearing. Said he was primarily responsible for the murders. Reiterated that he told Fletcher to kill the women. Of course, Boyd risked no further price for making these assertions. He, too, had pleaded no contest. There was no chance he'd be retried — or resentenced — in the murders.
Wrongly Adjudicated?
On August 5, 2005, Fletcher filed an application for post-conviction relief. Fletcher alleged in her amended application that Boyd's recantation and new developments in juvenile brain research had altered the opinions of the mental health professionals who evaluated Fletcher's amenability to treatment.
To support her application, Fletcher included updated opinions from three of the five mental health professionals who originally evaluated her amenability to treatment. In particular, Dr. Harper indicated that, based on emerging research, he "would almost certainly have concluded that Winona Fletcher could be (or could have been) rehabilitated by her 21st birthday."
The Court of Appeals ruled otherwise, noting that Fletcher had waived the right to contest the result of her juvenile waiver proceeding when she entered her plea of no contest. She still had to pay the adult price for her actions.
Another Twist or Two
Even so, there'd already been another shift in her reality. At her December 17, 1986 sentencing, Judge Victor Carlson said he intended for Fletcher to be eligible for parole at age 60. But under the State's parole laws, that was far from guaranteed with her 297 year sentence. It was, in fact, beyond the price he'd sentenced her to pay. In July 1987, Carlson resentenced Winona Fletcher to 135 years, conforming her sentence to state parole laws.
That was not the only twist for the ever-confounding Winona Fletcher. In late 1986, she was visited by a friend at the Sixth Avenue Jail in downtown Anchorage. By early February, she noticed that something was wrong.
"[Fletcher] went to the medical staff around the end of last week, complaining that she'd missed her period and was having tummy trouble. She's pregnant."

Art Schmidt, Alaska Department of Corrections deputy commissioner
While conjugal visits were prohibited at the jail, there were few checks. No one was assigned to make sure inmates followed the rules. And then there were the tricky complications of her status. Even consensual sex with a minor was a crime, but the State of Alaska had already said she was not a child. Had, in fact, tried her as an adult. She was paying the price as an adult. It's just that nobody had counted on Fletcher's September surprise.
Born Under A Cloud
On Tuesday, September 2, 1987, Winona gave birth to a healthy baby girl. She'd checked in to the hospital under an assumed name and heavy security. The Corrections Department said they'd received "veiled threats" aimed at Fletcher, targeting her, her baby, or both. She was all of sixteen years old.
Her plan was to turn the baby over to her mother. The State of Alaska was, for the most part, helpless to intervene. A few years later, she'd again get pregnant. And deliver a second baby. Eventually, she started playing violin in the jailhouse orchestra. It was, she said, transformative. For the first time in decades. she said, she felt "normal. I feel a little, yeah, not so un-human."
Sources: Anchorage Times (Rosanne Pagano); Anchorage Daily News (Larry Campbell); Court of Appeals of Alaska (Winona Fletcher v. State of Alaska); Alaska Public Media (Anne Hillman)
---
Copyright Leland E. Hale (2022). All rights reserved.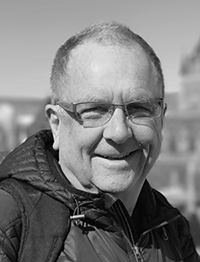 Order "What Happened In Craig," HERE and HERE. True crime from Epicenter Press.