When Tom Brennan comes out with a new book, I pay attention. Close attention. Unwavering attention. Tom has the journalist's eye for story and detail. And a lifetime of following Alaskan stories that put law enforcement at the center of the action. North Country Detective, his latest book, does not disappoint.

"North Country Detective is the life story of George Tallent, an Alaska Native, man who becomes an Alaska State Trooper and his best friend, Rick Albert a man born on the same day who moves from the East Coast to spend his life on nation's northern frontier…
"When Rick's plane disappears with four occupants, with little hope of finding what happened, George knows he has lost a long-time friend. George retires in 1992 but returns to police work as a cold case investigator some years later. He is a cautious, thorough, and well-respected investigator. The disappearance of Rick has always been in the back of his mind and he requests to follow up on the cold case of his friend Congressman Rick Albert's plane. His investigative work discovers the plane and he makes a startling discovery about why the plane that took his longtime friend's life disappeared." [From the publisher]
This is one of those books you just can't put down. Taut. Compelling. And, of course, filled with the detailed lore that only Alaska can deliver.
And, of course, here's a plug from yours truly. If you haven't read "What Happened in Craig," I suggest picking up a copy. If you've got the 49th State on your mind, we'll take you there!
---
Copyright Leland E. Hale (2022). All rights reserved.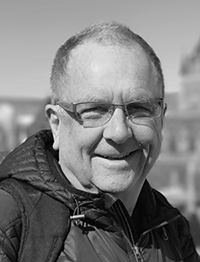 Purchase Butcher, Baker
Order my latest book, "What Happened In Craig," HERE and HERE. True crime from Epicenter Press about Alaska's Worst Unsolved Mass Murder.