When Frank Rothschild addressed Judge Ralph Moody on February 27, 1984, he was following a harrowing narrative. A narrative that would spare no detail of Robert Hansen's life. The world, for all time, would know the man's heinous and callow acts. And, Rothschild hoped, the good judge would sentence Hansen accordingly. In a state that didn't have a death penalty, that meant that Moody could pile up 99-year sentence after 99-year sentence. The judge could put Robert C. Hansen away for the rest of his natural life.
The proof of that was found in the most mundane of places. Hansen's humble home on Old Harbor Avenue.
Aviation Maps
One of their biggest finds almost slipped through their consciousness. That was the aviation map. (Or, to be exact, the aviation maps; there were two, one hidden behind the headboard of the bed he shared with Darla.) This was, as Frank Rothschild put it, "the famous map, the map with all the X's in all the places where he left bodies."
Snare Wire & Semiautomatics
"They found the snare wire that he used to hold that woman in '79," Rothschild told the judge. "And they find the Mini-14, the rifle, the semiautomatic, that he used when he went wolf hunting, would shoot them out of his airplane [1]. The one that matched up to at least two of the deaths that he now admits to using to kill most of these women."
"They find the chain [used to bind Cindy Paulson]," Rothschild continued. "And you can see as you look through the planning that this man went through with this woman. Not only the alibi. He went back to the house. He took the eyebolt — he admits to that now — he took the towel and threw it in the wash and washed it. He put the gun up in the ceiling, he hid the afghan somewhere, he threw her shoes away [2].
A Calculating Man
"He was cool and cooperative with the police. He knew how to play it. And in general, when you look through that statement, Your Honor, you see the calculation of this man.
"He had lean-tos waiting for him and his prey out in the wilderness [3]. He had future sites mapped out that he was going to take women to, because there were too many bodies in this area, somebody might find out somehow.
"The way he put them in the car, facing back with knees up, cuffed behind. And he learned he'd better use handcuffs, because the snare didn't work. He even — he didn't fuss about the money, [b]ecause he knew he was going to get it all back. But he didn't take all of it back, he let them keep a little bit of money. Because that way he could call them a prostitute, that way he could tell the police 'they took my money and they wanted more.'
"He could tell them that story. He had it all worked out."
Until, of course, he didn't.
---
[1] Troopers were appropriately skeptical of Hansen's claim that he shot wolves from his airplane. He was doubtless a skilled pilot, but flying a small plane while simultaneously shooting wolves seemed a bridge too far. Hansen told that story, by the way, as a means of explaining why he had brass "all over the Knik." Oh, really, Bob.
[2] Cindy Paulson left her shoes in Hansen's car when she ran barefoot from Merrill Field.
[3] The "lean-tos" that Frank Rothschild mentions were actually "meat shacks," which hunters use to hang game meat before packing it out. In his confession, Hansen admitted he owned no wilderness cabin or other structure out in the Bush.
---
Copyright Leland E. Hale (2021). All rights reserved.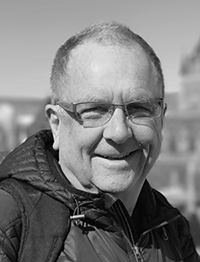 Purchase Butcher, Baker
Order my latest book, "What Happened In Craig," HERE and HERE, true crime on Epicenter Press about Alaska's Worst Unsolved Mass Murder.