Robert Hansen's murderous career took more than a few twists and turns. Each one brought with it an adaption, new ruses to keep his depravity under cover and, most important, prevent detection. Some seemed driven by convenience. For instance, his earliest forays into dark brain territory took him south, toward the Kenai Peninsula and Seward. But it was a schlep along sinewy roads and it took him too far from home.
Once he got his bakery, and an airplane, he shifted north, toward Merrill Field, toward the Knik River, closer to home.
Ruses on Ruses
As time went on, he had other problems to deal with. He felt the dancers and hookers now recognized him because, as Frank Rothschild noted, "he did turn women back on the streets." That sparked another of his ruses: he purchased a disguise kit, consisting of a wig, a fake mustache and sideburns. It was not his most successful look.
Hansen admitted as much during his confession. When asked about the mustache and sideburns they found at his home, he answered:
"I went down to this here costume place and bought a couple of them and I could (laughter) never put the damn things on so they would look even halfway real to me, you know. I never used, I tried them on a couple, the ones (inaudible) I think I bought two, two different little shit, type deals and I tried one on one time. Plus it felt so damn bad and, uh, uh, itched like a son of a bitch. Uh, I never used it."
Frank Rothschild identified another ruse: "He went into the clubs and sat in a dark corner so he wouldn't be recognized, figuring out who was going to be next."
Knew It Was Wrong
That was scary enough. The calculation. The cold, cold, cold calculation. There was more. There was worse. There was, it seemed, an endless supply of worse.
Frank Rothschild: "But he admitted, the woman that he killed down there in Eklutna, he said to us and I quote: 'I knew what I did was, you know, totally, totally wrong.' He knew it. He knew it always."
Knew it always, but could not stop himself. His obsessive-compulsive focus on the abuses only led to more ruses. And then those ruses led to habits.
Frank Rothschild: "He said that the movement of taking his right hand and grabbing a woman by the back of the head, at the same time putting his left hand under the seat — to get his gun, that he always kept there — and [then] putting the gun to her head… He called it a reflex action."
With reflexes like this, death was never far away.
---
Copyright Leland E. Hale (2021). All rights reserved.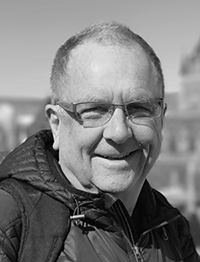 Purchase Butcher, Baker
Order my latest book, "What Happened In Craig," HERE and HERE. True crime from Epicenter Press about Alaska's Worst Unsolved Mass Murder.