By June of 1983, three Anchorage strip joints were in jeopardy. One Fourth Avenue club had its license revoked. Another's license was threatened with a similar fate. A third was in limbo. A fourth bar, in South Anchorage, was saved only because its license was transferred to new owners. The cause of it all was a multi-pronged effort by city and state authorities concerned about the aura of crime emanating from these establishments.
Anchorage was on the verge of losing part of its anything goes allure.
Liquor Board Fights Back
The lead actor was the state Alcohol Control Board (ABC), which found an illegal ownership network behind the scenes. It was a toxic mix of convicted murderers, felons, sex workers and motorcycle gangs, papered over by a coterie of lawyers and "legitimate" businessmen. And that network ultimately led to the Frank Colacurcio organization. As a convicted felon, Colacurcio could not hold a liquor license. That network of front men and paper owners served to hide his interests in the strip joints.
Until they didn't.
In a series of moves, the ABC took formal action against the holding company for two of the clubs, the Booby Trap and the Wild Cherry. The Wild Cherry was still fighting for its life by November 1983, but the clock was ticking. In a court hearing, ABC lawyers related the Wild Cherry's history of cash changing hands in paper bags, false documents submitted to the liquor board and, most damning, a hidden ownership that pointed to organized crime. It was gone by January 1985, its dancers moved to the Good Times in south Anchorage.
A third strip club, Goldies, filed for bankruptcy in the interim, as it lawyers admitted to license violations. On June 6, 1983, ABC board executive director Patrick Sharrock ordered the revocation of that bar's license.
Cops Speak Up
Anchorage Police chief Brian Porter, meanwhile, took an activist role. He vowed to stop yet another Fourth Avenue strip club, Club 545. It's owners, Porter noted, "demonstrated a propensity for liquor regulation violations."
Those violations included an illegal and undisclosed financial interest in a previous club — by the president of a motorcycle gang. The owners moved on, to another club — which featured a gang member shootout in a nearby parking lot. And an outlandish extortion attempt that ended with the torching of a Mercedes Benz belonging to one of the would-be extortionists.
Club 545 was merely their latest venture into sleaze. And, of course, it too had those pesky ties to Frank Colacurcio.
That wasn't all. Local businesses and residents had joined Chief Porter's protest. The medical lab next door to the proposed club. The Downtown Anchorage Association. The Post Office Mall manager. And Public Employees Union Local 71, with an office across the street from the proposed strip joint. They weren't alone.
Mayor Joins Strip Joint Fray
The third rail of the effort to shut down the strip joints was pushed by Anchorage Mayor Tony Knowles. On the premise that the city center needed a new parking garage, Knowles pushed forward with a plan to buy out a series of businesses in downtown Anchorage. They just happened to be along Fourth Avenue.
Three bars were on the chopping block. The Denali Cocktail Bar, The Malmute Saloon and the infamous Montana Club. None of them were strip joints, but it wasn't difficult to see them as gathering points for the seedy side of Anchorage. Another building targeted for buyout was the Alaska Book and Magazine Company, purveyor of adult books. These joints were so popular that other Anchorage neighborhoods were vehemently opposed to their relocation.
The Montana Club, they reminded city officials, had recently endured fourteen arrests for disturbing the peace, trespassing, assault & battery and allowing minors on the premises.
While some of the clubs hung on — particularly those owned by Edna Cox — the wild days of the late 70s and early 80s were coming to a close. The last frontier was going to be just a tad bit quieter. The arrest of Robert Hansen would be the cherry on top.
---
Copyright Leland E. Hale (2021). All rights reserved.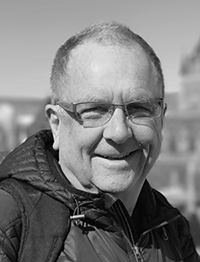 Purchase Butcher, Baker
Order my latest book, "What Happened In Craig," HERE and HERE. True crime from Epicenter Press about Alaska's Worst Unsolved Mass Murder.