Some stories of dancers gone missing in Anchorage had happier endings. One of them took a year to get there. After disappearing in 1981, news out of the Pacific Northwest in early 1982 reported that Molly Casey, Michelle Strong and Marla Schmidt were safe.
A "private agency," which chose to remain anonymous, had provided the three women with airplane tickets to the lower 48. They were, it seemed, a safe distance from the Anchorage strip.
Trapped
"We haven't confirmed where they are," said APD Investigator Dave Sherbahn. "We just confirmed that they got out of the state with the help of a private agency."
Another law enforcement source confirmed Sherbahn's story, saying, "One of the girls called the organization and asked for help. Apparently she had got herself into a situation that she was unhappy with and couldn't get out of. She was afraid that if she tried to leave there would be some kind of repercussion come back on her. She was afraid of the people involved in the business that she was working for."
That wasn't the only problem. The terms of her contract were onerous. Safe spaces were few and far between.
Locked In
"Once they get here," the officer related, "they are locked in. They think they are going to make big money, but they get here and find out it isn't what it was cooked up to be. The clubs are sucking up all the money — they are not getting any back."
Another dancer — one who walked away, unharmed — explained the lure (and the trap). "I was working in Seattle as a cook," confided the woman, who used the name Doreen. "I got tired of it and a friend suggested dancing."
No Safe Haven
After calling an in a Seattle newspaper, she wound up going to a place called Talents West at the Sea-Tac airport. "They said, 'We'll buy your ticket; you'll pay for it out of your wages when you get up there." But life as a dancer wasn't nearly as lucrative as her employers promised.
Doreen complained of high rents at the Sleeping Lady. Complained of questionable payroll practices. Complained of the company policy that required her to perform eight $2 table dances a night. The money went to the house.
Told of the three missing dancers who'd been found, Doreen was not surprised they'd sought assistance. "What you have is basically a very scared transient girl who really doesn't have any friends except dancers and the scum that inhabit the bars. You really don't have much of anybody to turn to. You're mixed up in a game that's a little over your head," Doreen noted.
She was right. Nothing was safe.
---
Copyright Leland E. Hale (2022). All rights reserved.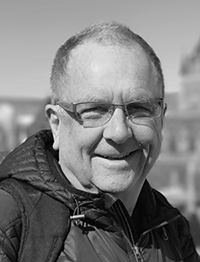 Purchase Butcher, Baker
Order my latest book, "What Happened In Craig," HERE and HERE. True crime from Epicenter Press about Alaska's Worst Unsolved Mass Murder.