By early 1982, Anchorage authorities were aware that something was wrong in their fair city. Something dreadfully wrong. Seven dancers had gone missing in Anchorage since June 1980, four of them seemingly related. The most recent hit their books on February 2, 1982, when APD detective Maxine Farrell distributed a missing person's poster for 23-year-old Cherie Graves.
Sherry Morrow
Graves, also known as Georgia and Sherry Morrow, had been missing since Nov.17, 1981. Police wanted help locating the one-time employee of the Wild Cherry on Fourth Avenue. Like the others who'd gone missing, she went on a date with someone she met at the club.
"We don't know where she is," Farrell noted. "We can only speculate that something has to have happened to her… Her parents think that something has to have happened to her, because otherwise she would have contacted them. They don't know if she's been killed or is being held somewhere in some kind of white slavery."
Their hope — everyone's hope — was that someone had seen her. "Maybe we can tie it in with someone seeing her with some John or something," Farrell said. Morrow was wearing blue jeans, wire frame glasses and a baby blue ski jacket trimmed in a darker blue when she disappeared
Sadly, Sherry Morrow was not alone. The list of missing dancers was growing.
Roxanne Easland
There was Roxanne Easland, a 24-year-old white female known to frequent several Fourth Avenue clubs. Easland disappeared after leaving for a date. Last seen June 28, 1980, she was wearing a brown leather car coat with a dark fur collar. Easland, who also went by the name of Karen L. Baunsgard, was 5 feet 4 inches tall, with brown hair and blue eyes.
Lisa Futrell
There was 24-year-old Lisa Futrell. Last seen Sept. 7, 1980, she was 5-foot·2-inches tall, with brown hair and blue eyes. Last seen leaving her job at the Bush Company, she too had a date. Reports said she was wearing corduroy pants and a light blue down vest.
Andra Altiery
There was a second Bush Company dancer on the list. She was Lisa (Andra) Altiery, 23, who went by the stage name "Enchantment," a tribute to her Hawaiian roots. She disappeared Dec. 2, 1981, after leaving her home to go to the Boniface Mall — where she was to meet a date described by her roommate as "an older man." Altiery was a white female, 5 feet 2 inches tall, with brown hair and hazel eyes.
---
Missing… It Gets Worse
As it that wasn't enough… There were three more women on a growing list. Dancers all, they'd gone missing with no word on their whereabouts.
These three were dancers at the Wild Cherry club, the strip club where Sherry Morrow worked. All three lived at the Sleeping Lady apartments, a "boarding house" for dancers who worked the Wild Cherry.
They were reported missing on Feb. 6, 1981, but police had scant information. They were identified as Molly Casey, 21, Michelle Strong and Marla Schmidt. Both Strong and Schmidt were between 19 and 21 years of age, Farrell said. She added that the women's employer knew nothing of their backgrounds and could not tell police how to contact their relatives. They were, police learned, part of a pipeline of talent originating in cities like Seattle. Maybe they'd gone to dance somewhere else?
One could only hope.
---
Copyright Leland E. Hale (2022). All rights reserved.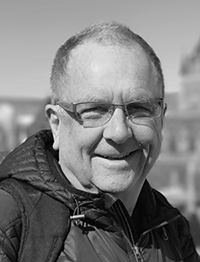 Purchase Butcher, Baker
Order my latest book, "What Happened In Craig," HERE and HERE. True crime from Epicenter Press about Alaska's Worst Unsolved Mass Murder.