Our previous post pulled from Leland E. Hale's May 1984 interview with Glenn Flothe. In this installment, we revisit a post from 2018, in which we touched on Robert Hansen's "pre-arrest" interview on October 27, 1983. In "Me and My .223," we quoted extensively from one of the focal points in that interview: when then-Sgt. Flothe confronted Hansen about .223 shell casings found along the Knik River. The goal was to put the man on the hotseat.
They'd found shell casings, Flothe implied, that belonged to Hansen himself.
[H]ow is it that we find a shell casing out in the [Knik] area from one of your weapons? … [F]rom my understanding we know for a fact that you've been out there hunting before, now is there a correlation between a shell casing being there and you hunting, or the correlation between the mere fact that you did not do this.

Sgt. Glenn Flothe, Robert Hansen interview, Oct. 27, 1983
Hoisted on His Own Hotseat
Starting with that line of questioning, Hansen found himself increasingly surrounded by the truth. "Of course, he made some pretty damaging admissions," Flothe adds. "Ultimately to being in the area and shooting his gun."
"He knew that we knew he was 'the great hunter,' and great outdoorsman, great man," Flothe notes. "I think that in his own mind he thought he could convince us that he was truly out and about so much as to leave a shell casing from his gun at each grave site, particularly at one gravesite where the shell casing was in the gravesite with the body.
'Yeah, that could be my shell casing, 'cause I hunt there all the time. In fact, there's a sandy bank over here. And yeah, I know that place,'
"He describes that cabin next to where the body was found – so he put himself right into the area and having knowledge of the area and the specific area where the bodies were found. Then the story about the shell casings laying around – a jury would just laugh – but he was hoping that we would go away – and finally when he says he wants his attorney I says, 'Fine, you're under arrest for the rape and kidnapping' [of Cindy Paulson.']"
Denial
The cabin exhange turned out to be particularly damaging. First off, Hansen explicitly denies even owning a cabin. And then there's this:
FLOTHE : Is there a cabin around here around here by that red dot, that red square? A hunting shanty, do you remember that?
HANSEN: There's not a cabin, there's a... a... frame for a wall tent and then... and then there's a... a... meat sack there too. Where an old shack they put up to uh, put a screen around and some bars in the middle... They had expectation, I think, of... of hanging some moose meats that the bugs don't get to.
With that short exchange, Hansen put himself in the hotseat. He's admitting he knows the area where Paula Goulding's body was found. Explicitly calls out the meat shack marked on Flothe's map. Notably, he "corrects" Flothe's description of that red mark. It was not a cabin. It was, indeed, the meat shack. Hansen was correct.
Yep. Put himself in the hotseat.
---
Copyright Leland E. Hale (2023). All rights reserved.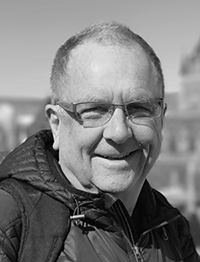 Purchase Butcher, Baker
Order my latest book, "What Happened In Craig," HERE and HERE. True crime from Epicenter Press about Alaska's Worst Unsolved Mass Murder.