The year was 1971. In a matter of weeks, Robert Hansen attacked not one but two young women. And likely three. This was a time when a single missed opportunity suddenly begat others. The first was real estate secretary Susan Heppeard, whom Hansen followed home, thinking — implausibly — that she'd given him a flirtatious look. When she turned him away, he returned with a pistol, intent on kidnapping her.
Robert Chris Hansen held a gun at her head and threatened to kill her if she screamed.

Ron Rice, Criminal Complaint, Dec. 10, 1971
Out on personal recognizance, Hansen managed to kidnap another woman, a young sex worker named Patricia Roberts. He took her at gunpoint from the Nevada Tavern in downtown Anchorage and transported her to the Kenai Lake area south of the city. After threatening to kill her if she didn't cooperate, he tied her up, rented a motel room and raped her. They returned to Anchorage some 12 hours later.
Patty Roberts was kidnapped on December 19, 1971. She didn't come forward until December 26th. That was the day after the body of Celia "Beth" van Zanten was found at McHugh Creek State Park. The young woman had been sexually assaulted, bound with wire restraints and was nude from the waist down. She froze to death.
After her frightful encounter with Robert Hansen, Patty Roberts was certain of one thing. Hansen was responsible for the van Zanten homicide.
---
It seemed like more than coincidence. All three women were 18 years old. Two of them – Susan Heppeard and Beth van Zanten — lived in close proximity. Patty Roberts, meanwhile, was kidnapped from a club only blocks from the Safeway where Hansen worked as a baker.
But Hansen only did time for the attempted assault of Susan Heppeard. Authorities dropped the Patty Roberts charges. The murder of Beth van Zanten was never solved.
APD Detective Ron Rice, who investigated the Heppeard case, knew they'd missed an opportunity. After all, it took another decade for Robert Hansen to face serial murder charges. Rice let Butcher, Baker co-author Walter Gilmour know exactly how that felt. The early 70's weren't just a missed opportunity, he said. They were a squandered opportunity.
"You know, I told the DA at the time that we should go balls to the wall on the Patty Roberts thing. It was a strong case. She was an excellent witness. And we put together a pretty good list of witnesses who'd seen them. We had people all the way down the Kenai who'd seen them. You'll remember that I went to my boss, telling him that we should go for it. I even went to you. And ended up writing a report on the damn case, trying to get people to listen. The DA just gave me the cold shoulder. He was more interested in making deals with Hansen's attorney."
"And I'll tell you one goddamned thing, Walt," he said, his voice rising in anger, "we taught Hansen to kill. When we didn't put him away for a long time, we taught him to kill. We not only taught him to kill, we taught him who to kill. Way back in '72. We told him it's all right to kill whores. 'Cause nobody gives a shit about whores."
---
Copyright Leland E. Hale (2020). All rights reserved.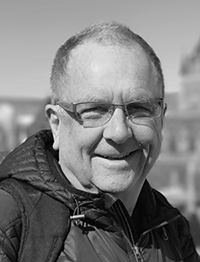 Purchase Butcher, Baker
Order my latest book, "What Happened In Craig," HERE and HERE, true crime on Epicenter Press about Alaska's Worst Unsolved Mass Murder.