Police Synopsis: Victim PATRICIA ANN ROBERTS was abducted at gunpoint from Nevada Tavern by a white male adult, transported to the Kenai Lake area, threatened with bodily harm, tied and raped. Victim was returned to the Anchorage area some 12-hours later.
A week ago, last Sunday morning, December the 19th, I was in the Nevada Cafe having a cup of tea around 3:00 or 4:00 am. I went out to start my car and let it warm up, and as I walked out the door of the cafe, I noticed a car drive up and park. I continued on out and started my car and then turned around and started back into the cafe, at which time I noticed the driver of the car apparently waiting for me at the door.

As I walked in, he said something to me — I don't recall what — and brushed it off. As I started to go into the cafe, this man pulled a gun out from underneath is coat and pointed it at me and said something to the effect, not to give him any trouble, and that the gun was a .22 caliber gun. He held it under his coat and pointed it toward me and told me to get into his car, which I did.

Patty Roberts, December 26, 1971
Police Report
On 12/26/71, PATRICIA ANN ROBERTS came to Alaska State Troopers Headquarters, along with her father, THOMAS ROBERTS, to register a complaint of abduction, ADW (assault with deadly weapon) and rape.
Miss ROBERTS reported that she had been accosted at gunpoint at a local cafe in the early morning hours of 12/19/71 and forcibly taken to the Kenai Lake area by a white suspect. Suspect bound victim's hands and feet. After raping her and threatening her life and voicing threats against the victim's parents and her small child, he brought the victim back to Anchorage.
Photo IDs
The business end of the interview came when the cops showed Patty five black and white head and shoulder photos. They were five men; all of them wore horn-rimmed glasses and were in the same general age group. With no hesitation, Patty pointed to the photo of Robert C. Hansen and stated, very definitely, "that's him."
Another photo book, secured from the Anchorage Police Department, contained sixty more shots. All of them in living color. On the last page, Patty excitedly pointed to the photo of Robert C. Hansen. She said there was no question. "This was the man who picked me up."
In a more perfect world, that would have been the beginning of the end. In a perfect world, he would never earn the nickname. Butcher, Baker.
---
Copyright Leland E. Hale (2020). All rights reserved.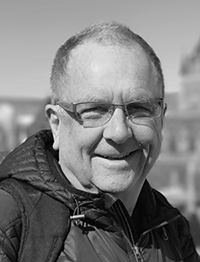 Purchase Butcher, Baker
Order my latest book, "What Happened In Craig," HERE and HERE, true crime on Epicenter Press about Alaska's Worst Unsolved Mass Murder.