A persistent problem in investigations involving Robert Hansen was the tendency to believe him and NOT the women who were his victims. Assuming, that is, that they got away and were able to report something. But the kidnapping of Patty Roberts was different. First, they had the assault and attempted kidnapping of Susan Heppeard, a real estate secretary. Then there was the homicide of Beth van Zanten. This meant three extremely troubling incidents, all in close sequence. This time, investigators followed up with witnesses who could corroborate Patty's accusations. They started with her friend, Michael S.
---
SGT. HUGHES: MR. S. was interviewed at AST Office on 1/13/72, relative to this case. MR. S. first came to Alaska with the military, being stationed at Ft. Richardson from 1967 to 1968. He returned to Alaska in August, 1970, after getting out of the Army. MR. S. is closely connected to the drug scene in the Anchorage area, being a user of heroin, although he denies that he is addicted to its use. He is presently undergoing group therapy at Dr. Langdon's clinic trying to, as he puts it, "find himself." He states that he is not a heavy user, being more aligned to the "Social Drinker," in his use of heroin. He related the following information to me.
MICHAEL S.: "I have known PATTY ROBERTS about 10 months. We first went together off and on, on a more or less casual basis and then I went to Fairbanks last summer and worked. I came back to Anchorage in October, 1970m and we started seeing each other occasionally. About two weeks before Christmas, PATTY came to my place to stay with me as she was having trouble at home. I remember on the weekend before Christmas, PATTY wanted to use my car and I let her.
SGT. HUGHES: "To your knowledge, had PATTY used any heroin that day?
MICHAEL S.: "I do not think she had, although it is possible, but she gave no appearance of being high on anything, she just seemed her normal self.
---
Sgt. Hughes couldn't stop himself from asking about the folks who hung out at the Nevada Tavern & Cafe. Many of them were Black. Patty's friend Michael S. quickly steered the conversation back to her kidnapping.
MICHAEL S.: "Anyway, around 1:30 a.m. or so Sunday morning, PATTY came by the house and told me that she wanted to use my car a little longer, for about another hour, and then she left. I did not see PATTY again until sometime around 3:00 or 4:00 that afternoon, She told me, 'You won't believe what happened to me.'
"She then related in a disjointed way that some guy had forced her into his car at gunpoint and said he had taken her down to Kenai and was going to kill her, leave her in a pool of blood, but that she really talked and talked him out of it… She also told me that the guy was blonde and she thought drove a Pontiac. I haven't discussed this with PATTY, so I don't know the details.
"Anyway, we talked for a short period of time. Then I took her over to Mark's Drive-Inn on Gambell Street. She called her dad and he came in a few minutes and picked her up."
---
Clearly, Patty's friend corroborated her tale of terror. The "pool of blood" detail was a new one, perhaps a bit of theatricality on Michael's part, though hewing close to the truth. Hansen did have a gun, after all. And he threatened to use it. So, as the old saying goes, "a friend in need is a friend indeed."
---
Copyright Leland E. Hale (2020). All rights reserved.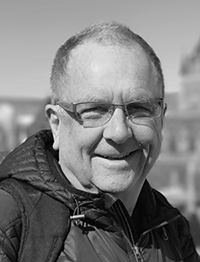 Purchase Butcher, Baker
Order my latest book, "What Happened In Craig," HERE and HERE, true crime on Epicenter Press about Alaska's Worst Unsolved Mass Murder.