Michael wasn't the only witness and, perhaps, not the most crucial. He was merely one peg on the board. But Patty had vividly described a tortuous journey into the Kenai. That brought Hughes to the Sunrise Inn, Kenai Lake, Alaska. The inn was, of course, the scene of Patty's sexual scramble with Bob Hansen. While there, Sgt. Hughes interviewed Robert G., the owner-operator of the establishment.
---
Robert G.: "I was working on December 19th, 1971, cleaning up some of the Motel units, and shortly after 9:30 or so, my son-in-law told me to be quiet around unit #4, as they had just rented this room to a couple from Fairbanks who were tired and wanted to sleep. I didn't see this couple until a couple of hours later, around 11:00 or 11:30. A man came out of unit #4 and went to his car which was running and did something, I don't know what, put something in his car on the passenger side or something.
"I commented to this man that as they had stayed only a short time, he still must be tired. He told me no, that he had taken a shower and were going to get a bite to eat and go on to Homer. After I had talked to this man, a girl came out of the room and got into the car and got into the passenger side. This girl was in her early twenties, medium height.
Robert G.: "She had dark hair and had quite a bit of it worn in an upsweep — piled up on her head. I remember there was a lot of leg in view. She had on a very short leather type coat and I didn't see any dress at all.
"A definite coolness between them."

Sunrise Inn owner
"These people didn't stop at the Cafe and eat, but continued on past the Cafe toward the direction of Kenai on out to the highway. I didn't see if they turned back toward Anchorage or continued on in the direction of Kenai. I later went into unit #4 and saw that there was evidence of some one taking a shower or bath. When I stripped the sheets from the bed, there was definite evidence that there had been sexual intercourse on the bed.
"I did notice when this couple was leaving, that there seemed to be a definite coolness between them."
---
Information: The information noted on the Sunrise Inn registration card filled out by the person engaging unit #4 on December 19th, 1971, showed the vehicle to be a Pontiac with Alaska Lic. #47294. This number has been checked out through the Department of Revenue files and found to be registered to a MR. THEODORE WILLETTE, address 7632 Beaver, Anchorage, Alaska, a 1965 Ford, 2 dr. H/T, red in color.
---
Copyright Leland E. Hale (2020). All rights reserved.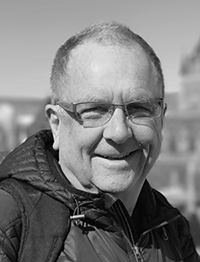 Purchase Butcher, Baker
Order my latest book, "What Happened In Craig," HERE and HERE, true crime on Epicenter Press about Alaska's Worst Unsolved Mass Murder.