Robert Hansen's attempted chainsaw theft took place in November 1976. Sentencing on that charge occurred six months later, in April of 1977. At that sentencing, psychiatrist Dr. Robert McMannon testified, having evaluated Hansen beforehand. McMannon said Hansen had manic episodes, had trouble controlling himself. Said he had growing urges to do unacceptable things, things that no one else had ever done. The pre-sentence officer, Loy Bolt, was even more foreboding. "It is my opinion," Bolt told the judge, "that Robert Hansen should be considered a danger to society."
Indeed, two years earlier — while still on parole — Hansen had abducted yet another woman at gunpoint. Had threatened to kill her. Told her that her word against him was useless. She was a dancer and prostitute. He was a respected member of the community. Once again, nothing came of it. The problem was, while the woman reported her ordeal to the Anchorage rape and assault center, she was too afraid to testify against him. She was a teacher, working the summer as a topless dancer. Word would get out. It would be career-ending.
Judge Singleton, aware of the rape charge but unable to take it into consideration because the victim would not come forward, nevertheless took that everlooming propensity into his sentencing determinations. Hansen, Singleton concluded, was not only a threat to commit additional larcenies, but a danger of committing more crimes against women. He wanted Hansen isolated from society. He sentenced him to five years. A motion to reduce the sentence was denied. A motion to free him pending appeal was also denied. Singleton already knew what Hansen could do as a free man.
But Hansen did get more testing. A counselor for the Corrections Department said, after talking to Hansen and his wife, that he felt Hansen's kleptomania was "sexually motivated." Indeed, Hansen would later confess that stealing things gave him a "sexual, blowup charge."
Robert Hansen appealed his sentence to the Alaska Supreme Court. In August of 1978, they reduced his sentence to time served — one year. He was released in September of 1978 and put on probation. The linchpin in all of this was the testimony of Dr. McMannon, who told the court that the chances of Hansen engaging in future criminal activity would be greatly reduced by lithium treatment and continued therapy. The supreme court was blissfully unaware of the 1975 rape. There was no way for them to know.
Mr. Robert Hansen had just conned the highest court in the State of Alaska.
---
Copyright Leland E. Hale (2020). All rights reserved.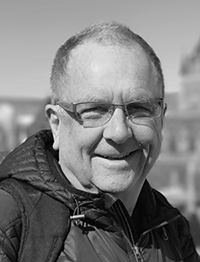 Purchase Butcher, Baker
Order my latest book, "What Happened In Craig," HERE and HERE, true crime on Epicenter Press about Alaska's Worst Unsolved Mass Murder.