Robert Hansen was a powderkeg. A dangerous road side bomb. The fuse was already smoldering in 1979, with Christy Hayes. By 1980 that bomb was fully lit. Hansen started to flip out in ways theretofore unseen, though not unimagined. Joanna Messina was the start. Messina was followed in quick succession by Roxanne Eastland and Lisa Futrell.
Not much was known about either woman. Except for two things: they worked the streets and they were missing.
Fall 1981
In November 1981, another woman was reported to police. Her name was Sherry Morrow. She worked as a waitress and dancer at the Wild Cherry in Anchorage. Her boyfriend had reported her missing, but the last person to see Morrow alive was her friend Lisa Nyland. The date was Monday, November 16, 1981. Sherry had an assignation with a man who had offered $300 to take photos of her. She took him up on his offer.
That man, of course, was Robert C. Hansen. Nyland never saw Sherry Morrow again. Hansen had started his flip out.
A month later — December 1981– Andra Altiery disappeared. Little was known about Andra. Except that she worked the Anchorage clubs. And that she always wore a treasured fish necklace, cast in gold. The cops ultimately came to call her the Fish Lady.
Summer 1982
Sue Luna was next. Her sister reported her missing on May 30, 1982. Sue was 23, about 5'2″, 120 pounds with light brown hair and blue eyes. But it was Sue's roommate, Robin Price, who filled in the details.
Price said that on Tuesday, May 25th, 1982, Luna told her she had made a date to meet an unidentified male she had met at the Good Times. Luna was to rendezvous with the man the following day at Alice's 210 Restaurant. It was a sex date. He was going to pay her $300.00 for an hour. That was a lot of money. Put in 2021 dollars, that was $800 for an hour. The baker was willing to offer any amount of money. His flip out was at full-tilt. Or so it seemed.
And then, in July of 1982, he took it to another level. He bought himself an airplane. A Super Cub. With a plane, he could go anywhere.
---
Copyright Leland E. Hale (2021). All rights reserved.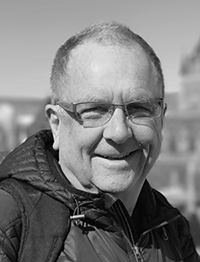 Purchase Butcher, Baker
Order my latest book, "What Happened In Craig," HERE and HERE, true crime on Epicenter Press about Alaska's Worst Unsolved Mass Murder.