I have been to Sherry Morrow's gravesite on the Knik River. Lying liars notwithstanding, the site is accessible by vehicle. It's a rough road to the river, though, filled with deep potholes that make for a unsettling drive. Fortunately, I was with two Alaska State Troopers, one of whom — Rollie Port — had been at the scene before. It was Port who found the rifle brass that ultimately led them back to Robert C. Hansen.
Driving is Scary
Driving that road confirmed the wisdom of Hansen's conclusion that taking his victims out by car was a dangerous game. He worried about breakdowns. He worried about getting stuck. In fact, after killing Sherry Morrow, he did get stuck. He was, in his own telling, in a "blind panic."
"This time I wasn't thinking at all and… for some reason I was so much in a panic I started turning the wrong way and I stopped, then I couldn't [get] the damn thing going again. So it took me some rocking back and forth before I got it out into where there's some hard gravel. Ah, coming through the road just before that I had banged my back fender and got stuck once on the road that I had been going 20 times. You know, I just — my god get the hell out of there, you know."
Making The Switch
It was after this misadventure that Hansen decided to switch to his airplane.
And so in the winter of '82-'83, Angela Feddern, Teresa Watson and DeLynn Frey were believed to be the first three women that Hansen flew into the Bush in his Super Cub [1]. With his plane equipped with skis, he dumped one down on the Kenai peninsula. On the ground. Without a gravesite. He dumped another near Horseshoe Lake. Dumped the third on a lake near the Susitna River.
By April of 1983, he'd murdered yet another woman, this one Paula Goulding. She too was taken by plane. She was found on the Knik, in a shallow grave.
Summertime Fantasies
But now there was something else going on in Hansen's twisted little head. He developed a new kink that he wanted to try. Having learned the hard way about the difficulties in taking women out to these wild places, he thought it would be safer to bring them to his house. Of course he couldn't do that if his family was there. He conspired for a year to get his wife and kids out of town. Ideally, they would leave in the summertime, when the days were long. Then he would be free to do whatever he wanted.
And so it came to be. He ultimately talked his family into taking a trip to Europe. His wife and kids took a summertime journey to Denmark, visiting Bob's relatives among other stops along the way.
---
[1] The third body was not Delynne Frey. She was ultlimately found at #8 (above), on an island south of the Paula Goulding Grave. Also known as "Sugar", she was found on August 20, 1985, on an island in the Knik River by a pilot testing new tires on the sandbars.
---
Copyright Leland E. Hale (2021). All rights reserved.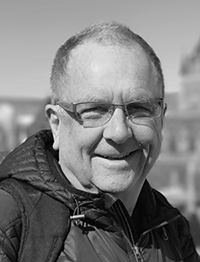 Purchase Butcher, Baker
Order my latest book, "What Happened In Craig," HERE and HERE, true crime on Epicenter Press about Alaska's Worst Unsolved Mass Murder.