Assistant D.A. Frank Rothschild was charged with laying out the details of Robert Hansen's crimes before Judge Ralph Moody. Because Hansen had already confessed, the only business left was to determine his punishment. Since Alaska lacks the death penalty, Moody could only lay on the sentences. Would they reach the maximum? Would they be concurrent? Or consecutive? What Rothschild told Judge Moody at sentencing was critical to that determination. The details had been one spine chill after another.
There always seemed to be one more outrage for Judge Moody to consider.
Consider This Detail
Once Darla Hansen and the kids committed to their European vacation, Bob immediately started to lay in plans. As soon as they were on the airplane, he struck. Here's Frank Rothschild's description:
Rothschild: Thanks to the Anchorage Daily News which has on Sundays a singles column, why he placed an ad in the Sunday Singles twice — ran it twice, to meet some new women. It read: "Adventurous male, 42, 5-11, 165 pounds, looking for a lady proud to be a woman, to share sincere, honest attachment. Must like to dance and enjoy social life. Willing to put on jeans, join me in finding what's around the next bend, over the next hill. Enjoy flying own plane, beachcombing, fishing, camping. Life is beautiful, much fuller if shared. Send recent photo." [1]
The Ideal Date
Hansen's ad, taken in context, represented his ideal self. He liked to dance! (Being from Iowa, it is likely he knew how to polka, which is popular throughout the region.) He enjoyed social life (although he still had his stutter to contend with.) And, yeah, any good ad had to mention beachcombing. And then there was the plane. If only these women knew.
Because, in fact, a lot of women replied. With photos. And Bob started meeting them.
Rothschild: On June 8th, he had one of them in his basement. He showed her all of his trophies on the wall, all the animals that he'd killed, stuffed. He wanted to have sex with her on the bear rug and she turned him down. She was a decent woman, but he was upset.
Five days later Robert Chris Hansen picked up Cindy Paulsen. Because she was handcuffed, and ultimately in chains, she had no choice as to whether she would have sex on Bob Hansen's bear rug.
---
[1] The Sunday Singles was not Hansen's first foray into the Anchorage singles scene. Years earlier, he had joined a singles club. That club had picture books of prospective dates. Members picked the photos they liked, and the club tried to arrange the rendezvous. Hansen tried his hand at it, but mostly failed.
---
Copyright Leland E. Hale (2021). All rights reserved.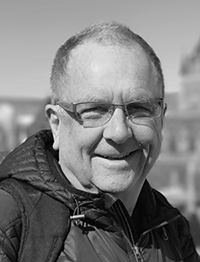 Purchase Butcher, Baker
Order my latest book, "What Happened In Craig," HERE and HERE, true crime on Epicenter Press about Alaska's Worst Unsolved Mass Murder.