COMMENT FROM ROGER PATCH: "Robert Hansen flew into a gravel bar on Kroto Slough and walked across the ice to my cabin. He took my 12 gauge Winchester model 1200 serial number L982311, Bushnell spotting scope and my favorite .22. That was early in the 70's and the Alaska State Troopers contacted me after it was found in Hansen's attic. I had the serial number recorded and at my home and had given it to AST when I found it had been stolen. It was returned to me sometime after his capture and I have it today."
"I would like to sell it but no one seems to be able to find the serial number in the records so no proof it is the same gun I have now. Any idea where to look for that recorded serial number? AST tells me systems have changed two or three times from the early 70s and no record can be found.
"If anyone has access to historical records that could be traced to this serial number and AST or APD please contact me at (907) 244-6590."
Roger Patch
---
Copyright Leland E. Hale (2021). All rights reserved.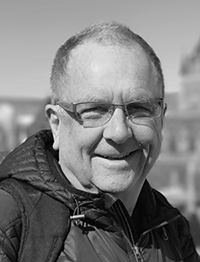 Purchase Butcher, Baker
Order my latest book, "What Happened In Craig," HERE and HERE. True crime from Epicenter Press about Alaska's Worst Unsolved Mass Murder.