Hello, Australia! Usually, these promo specials are focused on the U.S. This time around, Open Road is extending a promo to our friends Down Under. We're so happy about this! That's why we're doing our best here to estimate the exchange rate because, you know, full disclosure. What we know, at the moment, is that two dollars U.S. is about AUD 2.73. We're pretty sure that's a good deal.
| Title | Author | Country | Start Date | End Date | Promo Price |
| --- | --- | --- | --- | --- | --- |
| Butcher, Baker | Gilmour/Hale | AU | Sept 29, 2021 | Sept 29, 2021 | $1.99 |
$1.99 US = 2.73 AUD
This promotion is offered through Open Road's social media platforms and is available in Australia only. The promo price is $1.99 and it's available ONLY on Wednesday, September 29, 2021.
Get The Real Deal
To take advantage of this incredible bargain, subscribe to one of the newsletters at the links below. You'll get the direct pipeline to the deal on the day that it appears. Now that's the way to celebrate the long nights of fall. And have a good read on us as Spring comes around down under.
You Can Subscribe to Multiple Newsletters
Copyright Leland E. Hale (2021). All rights reserved.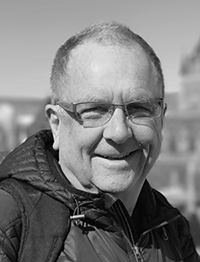 Purchase
Butcher, Baker
Order my latest book, "
What Happened In Craig
,"
HERE
and
HERE
. True crime from Epicenter Press about
Alaska's Worst Unsolved Mass Murder.