Writing about true-crime has a way of putting the writer inside a box. Big crimes, like the Robert Hansen murders, tend to take the page hostage. Every single page. There's so much to follow, so many details to relate, that going even slightly off-topic runs more risks than it's worth. Just to give one example, imagine that — in the midst of talking about Cindy Paulson's escape from Robert Hansen — the writer suddenly jumped into a story about the Alaska Court of Appeals upholding the state's definition of sexual assault. Because, you know, that decision was reported the very same day that Cindy escaped. June 13, 1983.
The reader would be well within her rights to declare "Huh?"
At the same time, no crime — however heinous — occurs in a vacuum. By April 1984, Robert Hansen had confessed to a murderous spree that shocked and rocked Alaska. On the Knik River, troopers were finally able to start digging for Hansen's victims. There was a photographer on the scene, taking shots of troopers sifting through the gravel, looking for small scraps of bone, their noses reeling from the stench.
Outside the Box
But even as troopers made their grim discoveries along the Knik, other stories vied for the reader's attention. An Associated Press article published April 29, 1984, revealed that "at least 35 serial killers may be active around the country without being detected." The problem, according to a Justice Department official, was that "serial killers simply go unrecognized."
Little was known, the AP continued, about serial killers who kill methodically and repeatedly until they are caught. "Some, like David Berkowitz, perpetrator of New York's 'Son of Sam' killings in the 1970s, remain within a relatively confined area. Others may range from city to city."
The problems were legion. Different jurisdictions handled missing-persons reports differently. And then there was the challenge of time. In investigating the Ted Bundy murders, police learned he was suspected of killing women as far back as 1974. Ted Keppel, the King County detective who ultimately brought Bundy to justice, said that the scope of that timeline was daunting.
"We by no means did an exhaustive search back in 1975 for those cases," Keppel admitted. "We found approximately 90 dead females throughout the western states but had no way of telling if they were related, short of contacting in each and every case."
Grim News Inside the Box
We did, however, take the time to write about something else covered on April 29, 1984. It was a mother's story. The mother of Hansen victim Angela Feddern (the story incorrectly identifies her as Angela Fedder). That smaller scope fit within our box.
---
Copyright Leland E. Hale (2021). All rights reserved.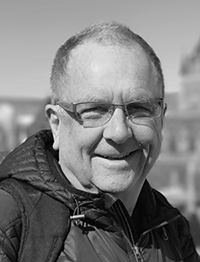 Purchase Butcher, Baker
Order my latest book, "What Happened In Craig," HERE and HERE. True crime from Epicenter Press about Alaska's Worst Unsolved Mass Murder.