On Monday, June 10, 1985, Anchorage Police finally made an arrest. Two months had passed since the Faccio murders. The details were startling. Their suspect? A 14-year-old girl. Beyond that, information was sparse. No revelations on what precipitated her arrest. Nothing about how many charges she faced, or her role in the killings.
"What kind of girl would be accused of something like this? All they could say was they made an arrest. That's all."

Janice Lienhart, Tom & Ann Faccio's daughter
Startling Revelations
Two days later, Capt. Del Smith held a news conference. He chronicled the specifics in startling fashion. The girl, he said, was not acting alone. Her 19-year-old boyfriend, Cordell Boyd, was with her. It was, he said, a case where the two had gone by the Faccio house and hastily hatched the idea for a robbery. "They saw the car, they saw the house and came back a few days later," Smith said.
They were caught because Cordell Boyd, who'd been arrested on unrelated burglary charges, started running his mouth in the jailhouse. Boyd told an informant about the murders and, when the informant found out there was a $50,000 reward, he went to the police. The informant had a tape recording in which Boyd admitted to being part of the murder-robbery. The police sent him back to gather more information, both from the Boyd and the girl. They ended up with four tapes, each with startling revelations.
None was more startling than this: Neither Boyd nor the girl showed any emotion when discussing their crimes. "They talked about it," said Capt. Smith, "basically, in a normal, conversational tone."
Winona Fletcher
It wasn't long before the 14-year old girl's identity was revealed. Prosecutors pressed for, and won, a decision to try her as an adult. She was Winona Fletcher, the runaway child of an alcoholic single mother. She had a learning disability and the intelligence of a 12-year old. Judge Karl Johnstone noted that Fletcher had worked "as a prostitute," and found "that Fletcher had formed the intent to kill the occupants of the house prior to entering."
"She made many damaging admissions in that statement and given her propensity to brag and disregard the consequences of her acts, it is reasonable to believe she was telling the truth at that time."

Judge Karl Johnstone on Winona Fletcher's taped admissions
Arraigned As An Adult
In an adult courtroom for the first time, Fletcher slunk and swayed her head during her arraignment. The teen pulled up her manacled hands to hide her face, her hair hanging down, disguising her features. She was desperately trying to avoid the scrutiny of cameras and the assortment of folks seated in the visitor's section. That included the Faccio family.
Winona Fletcher's mother sat at the back of the courtroom throughout. She was there when Louise Ma, her daughter's court-appointed attorney, entered a plea of not guilty. If there was a problem in any of this, it was that Fletcher's boyfriend had already pleaded no-contest to the murders. And agreed to testify against her.
Sources: Anchorage Daily News (Larry Campbell, Kim Rich), Anchorage Daily Times (Rosanne Pagano), Associated Press (Hal Spencer)
---
Copyright Leland E. Hale (2022). All rights reserved.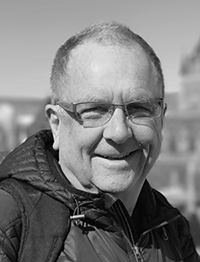 Purchase Butcher, Baker
Order my latest book, "What Happened In Craig," HERE and HERE. True crime from Epicenter Press about Alaska's Worst Unsolved Mass Murder.