As Robert Hansen drove south on the Seward Highway, he seemed a basket of distraction. Patty remembers going past the "little railroad house," near the end of Potter's Marsh, at the outskirts of Anchorage, where the road starts to beat a wilderness path. Then things got weird. More than once, they stopped because he had something else in mind. One was an awkward incident involving her bra.
Patty Roberts: "Several tmes he stopped along the highway and wanted to make love to me, but I kept talking him out of it, telling him I didn't want to in the car. Once, we stopped in one of the rock pits along the road and he told me it would be better if I got into the back seat so no one would see me."
Roberts: "I was tired and it was uncomfortable riding in the front bucket seat with my hands tied behind me, so I got in the back seat. I tried to be cooperative. I told him no trouble, his game and then back to town. I had run out of cigarettes and asked him for some and he didn't have any. And he said that I had been good and he would get me some."
Roberts: "After driving aways, he turned left up a road and went uphill. We got to the top of the hill and could go no further and he turned the car around. He stopped then.
"He reached over the back seat and pulled the neck of my blouse out and looked down the front of me and asked if he could rip my bra off and I asked him not to. He then told me I'd have to take my dress off. He untied my hands and I took my dress and bra off then. He let me put my coat back on and said something about that if I was naked I wouldn't try and get away and run. Once he reached back to me and pulled me to him and kissed me. After that he tied me up again and then started driving down the road to the highway."
---
Twisted and Insane
It was a game. His game. A twisted, insane game of cat and mouse. And this: a kiss? He was the frog who could never become a prince.
---
Copyright Leland E. Hale (2020). All rights reserved.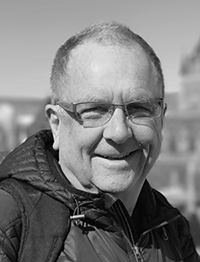 Purchase Butcher, Baker
Order my latest book, "What Happened In Craig," HERE and HERE, true crime on Epicenter Press about Alaska's Worst Unsolved Mass Murder.