After getting back on the road, and continuing south on the Seward Highway toward Kenai Lake, Hansen stopped again. He was, it turned out, an obsessively compulsive man, with Patty Roberts as the object of his compulsions. Roberts found herself forced into constant negotiations with him, sensing that his every whim held life and death consequences.
Marlboro Man
Patty Roberts (aka Robin Patterson): "The next time we stopped was at Portage Cafe, where he bought me two packs of Marlboro cigarettes. Before he got out of the car, he reached under the front seat and got a long knife from under the seat. I guess he didn't want me to find it while he was in the cafe. He came back in a few minutes and we went on."
As they drove, there was an inquisition.
Roberts: "He questioned me as to where I was staying and I told him, but he got mad and slapped me twice hard. He wanted to have relations with me then again, but I talked him out of it, telling him I'd rather wait. He let me put my hose and underwear back on and my coat and boots and then he tied me up again, only this time with my hands in front of me."
Roberts: "The next time we stopped was at a side road near Kenai Lake. He drove up this road, up to kind of an open area, and stopped. He untied my hands and made me take off the rest of my clothes, my hose and underwear. He made me get into the front seat where he kissed me and fondled me.
"[And then] the next time he stopped was at a lodge on Kenai Lake, just off the highway. I later identified this lodge as Kenai Lake Lodge."
---
Details Matter
Let's circle back to one seemingly inconsequential detail. It happened when Hansen stopped in Portage. And bought Patty Roberts two packs of Marlboro cigarettes. That one act said something really unsettling.
Let me explain.
When Robert Hansen confessed to his murders a decade later, he talked about how stingy he was. How his life's philosophy was, "you don't spend money." It was something, he said, that he inherited from his father. At the time, he used it to justify the theft of a chain saw from a box store. Now, in the Kenai, it said something else. It said he planned on keeping her a while. At least it wasn't a carton.
---
Copyright Leland E. Hale (2020). All rights reserved.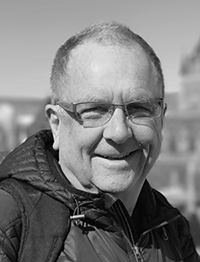 Purchase Butcher, Baker
Order my latest book, "What Happened In Craig," HERE and HERE, true crime on Epicenter Press about Alaska's Worst Unsolved Mass Murder.